Biolabs Stretch Mark Concealer Review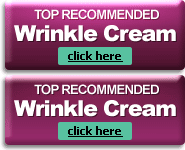 .
Rated:
5

out of

5


by

WrinkleReview.com
Unfortunately, stretch marks are a reality for many women around the world. Many different factors can contribute to the formation of stretch marks, including age, diet, recent gains or losses in weight, and motherhood. Many women feel ashamed of these skin striations and feel the need to cover them up, assuming that there is nothing they can do to get rid of them.

Fortunately for everyone who suffers from unsightly stretch marks, there is something which can be done. Biolabs Stretch Mark Concealer is a topical cream designed to help anyone who wants to reduce the visibility of these skin imperfections. If you would like a closer look at the product's claims, just keep reading our review below.
Ingredients in Biolabs Stretch Mark Concealer
Biolabs Stretch Mark Concealer boasts an impressive list of all-natural ingredients which are safe and gentle enough for even the most sensitive skin types. Many of them have been used for centuries in order to clear up skin blemishes, but never before have they been combined into one unique formula.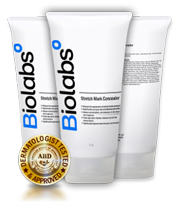 These powerful, stretch mark fading ingredients are:
Shea and Cocoa Butter – These ultra-moisturizing butters have been used by millions to improve the smoothness and suppleness of skin for decades. They also help repair damaged areas, such as those immediately surrounding stretch marks, and protect against future damage
Centella Asiatica Extract – Because stretch marks are vulnerable to getting inflamed, you need a potent anti-inflammatory to combat them. Centella Asiatica extract does just that, while also reducing the appearance of your stretch marks.
Licorice Root Extract – This botanical helps to reduce your stretch marks in two different ways. First, it lightens the skin around them, helping them to fade and blend in. Also, it works with Centella Asiatica to reduce inflammation.
Peptides – Biolabs Stretch Mark Concealer contains Palmitoyl Oligopeptide and Palmitoyl Tetrapeptide-7, two powerful peptides which are designed to help repair the cellular structure of damaged skin.
Benefits of Biolabs Stretch Mark Concealer
Unlike most other products, Biolabs Stretch Mark Concealer works hard to visibly reduce the appearance of the stretch marks you have. It can also protect you from forming new ones in the future. Some of Biolabs Stretch Mark Concealer's benefits include:
Reducing the inflammation which causes stretch marks
Shrinking the marks you have
Brightening the skin to make stretch marks less visible
Conditioning and repairing damaged skin
Protecting against future skin stretch marks
Never before has such an effective product been available on the market. Competitors may claim that their stretch mark creams can do the same, but many of them do not have the ingredients or the effectiveness available from Biolabs Stretch Mark Concealer.
Buy Biolabs Stretch Mark Concealer
There are many different sources which sell Biolabs Stretch Mark Concealer, up to and including the manufacturer's home website. And by shopping online from the convenience of your own home, you can save time and money. Regardless of which website you buy from, most retailers are offering Biolabs Stretch Mark Concealer with a 30-day money back guarantee, so you can always return the product if you feel unsatisfied with the purchase.
If getting rid of your stubborn stretch marks sounds good, then give
Biolabs Stretch Mark Concealer
a try today. What do you have to lose?
© 2021 WrinkleReview.Com

Sponsored Ads