Genie Instant Line Smoother Review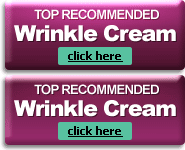 .
Genie line smoother (full name: Genie Instant Line Smoother) simply touts itself as a method to smoother, less wrinkled skin. Its website also says that it will help people "stop looking tired" and will allow people to recapture "that glow". But just how accurate is this information? We'll take a brief amount of time to find out for ourselves.
What is Genie Line Smoother?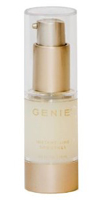 Genie line smoother is produced by Genie Beauty Products, a company based in Los Alamitos, CA. The official product website states that Genie Line Smoother's capabilities are similar to that of an advanced wrinkle cream. A few claims include:
A less tired, more "awake" look
More youthful skin
A "smooth, natural and flawless" look
And "natural ingredients with modern technology"
Key Genie Line Smoother Ingredients:
There are a few major ingredients in Genie Line Smoother:
Collagen - Collagen, along with elastin, is responsible for the elasticity and structure of our skin. Quite simply, when collagen begins to break down and our skin loses elasticity and structure, it begins to wrinkle. There is currently no research that substantiates the claim that collagen rubbed into the skin works to actually renew the collagen within the skin, instead it sits on top of the skin and acts as a temporary fine line filler.
Aloe Vera - Aloe Vera has been used around the world for thousands of years for many different purposes, but is used within this formula to help protect and soothe skin.
Assorted Vitamins - Genie Line Smoother has vitamins A, C, and E which are proven to help fight some of your skin's most important battles- most importantly, the battles against malnourishment, dryness, and oxidation.
Genie Line Smoother Complaints and Side Effects
After checking through viable sources online, most of the complaints associated with Instant Line Smoother involve the fact that it is only a temporary and cosmetic solution. Perhaps the complainers would be more satisfied if they had done the appropriate research beforehand, because even the product's website clearly states that Genie Instant Line Smoother's results "(last) for hours", as opposed to a more permanent time frame. Also, its name: "Instant Line Smoother" should be a clue that the product is intended to be used as a quick beauty fix, rather than a permanent solution. Otherwise, there are few complaints.
As far as Genie Instant Line Smoother's side effects go, there are currently none to mention, but as with any other skincare products, it's best to do a patch test of the cream on a small part of the skin 24-48 hours prior to regular use to protect against any possible reactions.
Overall Instant Line Smoother Review:
For those who would like to know how and where to buy Genie Instant Line Smoother, This product can be purchased in various places online, and has even been featured on various home shopping networks in the past, so it should be no problem to find. Price wise, it's comparable to other similar products on the market, although it's only available in a relatively small 19 ml, or .6 oz. size.
At the end of the day, Instant Line Smoother does what its name implies: it works almost instantly to cover some fine lines in the face, but is not a permanent solution for wrinkle problems. It's worth a try if you need an instant solution to use in the mornings or before taking a photograph, for example, but it's recommended to use a more permanent solution if you want more permanent results.
For more information on anti-aging products that reduce fine lines and wrinkles, check out our in-depth comparison chart. For your convenience, we've created detailed ratings and reviews for the leading anti-wrinkle cream available in-store and online.
How does Genie Instant Line Smoother compare?
All information is accurate to the best of our knowledge at the time of publication.
© 2023 WrinkleReview.Com

Sponsored Ads