Biolabs Instant Wrinkle Releaser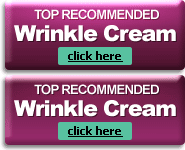 .
Rated:
3.5

out of

5


by

WrinkleReview.com
Biolabs is another skin care product targeted at middle-aged women who wish to get rid of wrinkles and other signs of aging. Like its name implies, Biolabs Instant Wrinkle Releaser is designed to provide fast results, supposedly helping you look younger with each application.
Of course, the beauty industry is overflowing with products just like this that flat out don't work. They make huge promises, and almost always fail to deliver.
Is Biolabs another skin care scam? Does Biolabs work? Keep reading our Biolabs review to find out these answers and more.
Biolabs Ingredients
When reviewing Biolabs Instant Wrinkle Releaser, the first thing we looked at was the ingredients. The best skin care products contain precise amounts of proven ingredients that improve skin quality.
The key Biolabs ingredients are as follows:
Palmitoyl Oligopeptide – Believed to improve the elasticity of the skin.
Tetrahexyldecyl Ascorbate – Moisturizes and protects the skin while working to increase collagen production.
Palmitoyl Terapeptide-7 – Works to strengthen and repair damaged skin. Helpful for eliminating wrinkles.
Algae Extract – Potent antioxidant to protect and heal skin.
Glucosamine HCI – Can help to repair damaged skin tissue.
Yeast Extract – A strong antioxidant that gives life to tired, old skin.
While these Biolabs ingredients can be effective, the skin cream is missing other important ingredients that are proven to improve skin quality.
Biolabs Review
We gave Biolabs Instant Wrinkle Releaser above average marks because it includes some useful ingredients. However, there is no evidence to support that it produces fast results, and what's more, we don't believe Biolabs can protect the skin on a long-term basis to prevent new wrinkles from forming.
Does Biolabs Work?
At the end of the day, there's no proof that Biolabs works. While some of the ingredients have been shown to help improve skin quality, there just aren't enough proven ingredients to convince us that Biolabs produces fast, long-term benefits.
Another issue is that Biolabs free trial doesn't seem to be on the up and up. Unsatisfied customers only have 15 days to return the product if they aren't satisfied. When you consider the time it takes to receive and try the product, this just isn't enough time to make an accurate judgment. As a result, many who wish to return Biolabs find they've missed the deadline, costing them a lot more money than they bargained for.
Additionally, consumer complaint boards on the internet are full of angry customers who weren't satisfied with their Biolabs Instant Wrinkle Releaser purchase.
In short, we recommend staying away from Biolabs as it seems too risky. Instead, consider our top-rated product Complexion MD. This anti-wrinkle cream gets the best results, and it offers a more consumer-friendly free trial .
How does Biolabs Instant Wrinkle Releaser compare?
All information is accurate to the best of our knowledge at the time of publication.
© 2023 WrinkleReview.Com

Sponsored Ads