Athena 7 Minute Lift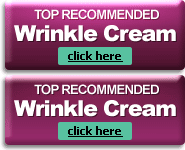 .
Rated:
3

out of 5
by

WrinkleReview.com
Athena 7 Minute Lift is a putty-like product that is supposed to reduce wrinkles, crow's feet and other noticeable aging lines on your face. The producers of Athena 7 Minute Lift claim that the product will work almost immediately and that nearly 84% of the lines and facial wrinkles will dissipate.
You can purchase a 60 day supply of Athena 7 Minute Lift for $89.
Athena 7 Minute Lift ingredients
The ingredients in Athena 7 Minute Lift are a concoction of twelve essential oils and a single extract which work by soothing and softening the skin, balancing the fluids of the skin, increasing moisture, invigorating the skin, calming irritations on the skin and by employing antioxidants that help replenish damaged skin. They include:
Jasmine oil
Lemon peel oil
Orange peel oil
Grapefruit peel oil
Rose flower oil
Sweet almond oil
Peppermint oil
Sesame seed oil
Chamomile flower oil
Edelweiss extract
Avocado oil
Olive fruit oil
Lavender oil
How to use Athena 7 Minute Lift
Using Athena 7 Minute Lift is a bit of a project. Dip a concealer brush into a little water, and then dab the brush into the product. Brush the product on to your problem areas but be sure not to use too much of the Athena 7 Minute Lift. You must also be certain to keep the brush moist. If you use too much product you may see some residue.
Athena 7 Minute Lift: our evaluation
While Athena 7 Minute Lift's anti wrinkle cream formula contains none of the new generation of anti aging ingredients such as Argireline, it may a good solution for people wishing to use essential oils only. If Athena 7 Minute Lift does work for you, the positive results will disappear in a 7-10 hours. Since the wrinkles and age lines will resurface, you will have to go through the application process every day if you want any results. That may be a problem for some people because it does take time to apply Athena 7 Minute Lift.
How does Athena 7 Minute Lift compare?
Athena 7 Minute Lift is manufactured by Greek Island Labs LLC.
All information is accurate to the best of our knowledge at the time of publication.
© 2023 WrinkleReview.Com

Sponsored Ads