Femora Anti Aging Face Cream

Review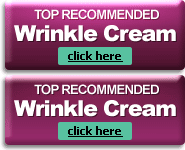 .
Rated:
5

out of

5


by

WrinkleReview.com
The makers of Femora Anti-Aging Cream claim that all that you need in this one-stop jar to restore your skin's youthful glow.
Femora Overview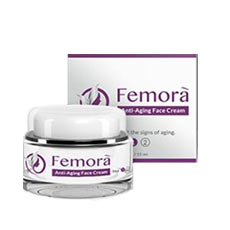 The makers Femora anti-aging cream claim that this product can reduce all of those unsightly signs of aging, from fine lines to deep set wrinkles to dark circles, puffiness, and even skin discoloration. With the industry-standard Retinol as the basis of their formula, they certainly are heading in the right direction. The company claims that Femora uses a healing matrix to rejuvenate skin no matter what previous damage may have occurred. Their website touts such notable benefits as skin lightening, lifting, firming, and all contained in one all-natural formula that is gentle enough to be used twice a day every day. From the looks of it, that would make this a base product for everyone's beauty routine. The question here is whether or not these claims can possibly be true.
A Close Look at Femora Anti-Aging Face Cream
A deeper dive into the details surrounding Femora only finds things getting fuzzier. Locating a list of ingredients is practically impossible, as the company only provides a choice few on their website. For a full listing one has to read the back of the jar and what one will see there isn't as "all-natural" as they might have you believe. There are undoubtedly multiple all-natural ingredients. A few of them are plant based and herb extracts which are notable exceptions and very good additions. But in conjunction with those are some standard-issue synthetics for thickening, blending, etc. In reality, we're okay with those kind of synthetics in moderation for those who don't mind a product that isn't all-natural and organic. But the deception here is something that everyone should be aware of.
The official website for Femora is just one page with little to no information that can be found elsewhere online, except echoes and excerpts from what's already available about the product line. This creates an air of mystery over this product, which is another thing that we don't really like. In this case, we like to know what we're really looking at, which is why we like to examine beauty products and report our findings directly back to our readers. Femora hasn't made themselves very transparent, which is not a good look, but with no real backing to it other than a significant bias and carefulness related to internet purchases.
Positives
Based on industry-leading, all-natural anti-ager, Retinol
Safety-conscious, non-paraben-dependant formulation
No need for needles, injections, or plastic surgery necessary
Negatives
Has core ingredients which could be environmentally toxic
Is only available online and has limited reviews
Does not contain any sunblockers, which are standard in most moisturizers
A short list of age-fighting ingredients
Ingredients in Femora Anti-Aging Face Cream
The list of ingredients in this cream is nothing to write home about. There's really nothing all that impressive and it is not anything that bad that it merits overly harsh criticism. In essence it's quite middle-of-the-road. We see a lot of the same old players which are a variety of chemical components that most of the age-fighting creams contain these days. Now, there are a handful of unique ingredients which are more interesting than they are truly special only because of the fact that they are slightly outside than the norm. But these basic variations don't do anything to really enhance the product. In essence, it's just another version of the same kind of wrinkle cream that we see everyday.
Cyclopentasiloxane
This widely used silicone has a desirable fluid property which makes it more spreadable. That is the reason cyclopentasiloxane is so widely used as much as the other silicones in creams and skin care products which are utilized to ensure a creamy texture. It's basic function is to act as a mild water repellant and provides a somewhat slick feeling to the touch. When applied to the skin, it can work to fill fine lines and wrinkles, providing a temporary illusion of a plumper appearance. Combined with active anti-aging ingredients, this can be quite effective. When done correctly this can be a nice temporary preview of the work the anti-agers are doing beneath the surface.
Retinol
This derivative of Vitamin-A can be found in nearly every popular anti-aging product these days. It's all-natural, which makes it even more popular, and has been researched since the 1970s. There are still many questions as to whether the chemically exfoliating properties of Retinol might do so harm to cell life turnover and contribute to drier skin later in life, but those tests are still ongoing. For the time being, Retinol is still being used and continues to work well for many people, although sensitive-skinned users may want to test carefully first.
Spilanthes Acmella Flower Extract
Most widely known as "The toothache plant", this all-natural extract is a common natural alternative to Botox treatments. When applied to the skin, spilanthes acmella flower extract can actually relax muscle tension, and thus diminish wrinkles brought on by tense muscles. Thanks to this note, it can temporarily numb teeth and gums which is the basis for its nickname. In a number of clinical studies, as many as three quarters of participants reported an effect from this extract almost immediately following application.
Arachidyl Alcohol
This fatty alcohol is known to be waxy while at room temperature and is most often used as an emollient and emulsion-stabilizer. What this means is that it can bind with both water and oil-based solutions on a deep chemical level, allowing ingredients which would normally separate to be successfully combined in the formulation. It has been largely deemed safe for use, but there is some concern that improper manufacturing, storing, or disposal could lead to an environmentally hazardous situation.
Chlorphenesin
A highly common synthetic preservative, this widely used muscle relaxant works by diminishing nerve impulses from being transmitted to the brain. In cosmetics of this kind, it is used because it will prevent mold and bacteria from taking hold in the product. Still, it can lead to issues in viscosity, pH, color, disagreeable odor, among others. This fact makes it somewhat of a challenge to work with, and often calls for additional ingredients to cover up any unpleasantness that might result.
Femora Anti Aging Face Cream Full List of Ingredients
Water, Retinol, C12-15 Alkyl Benzoate, Glycerin, Cyclopentaslioxane, Acrylate/Dimethicone Crosspolymer, Isohexadecane, Caprylic/Capric Triglyceride, Ceramide-2, Spilanthes Acmella Flower Extract, Ribes Nigrum (Black Currant) Seed Extract, Eryngium Maritimum Callus Culture Filtrate, Avenanthramides, Silica, Betaine, Tocopheryl Acetate, Cetearyl Alcohol, Dimethicone, Cetyl Palmitate, Disodium EDTA, Aminmethyl Propano0l, Caprylyl Glycol, Chlorphenesin, Phenoxyethanol, Arachidyl Alcohol, Behenyl Alcohol, Arachidyl Glucoside, Trideceth-6 Phosphate, Laureth-23, Polysorbate-20, Polysorbate 80, Hydroxyethylcellylose, Sodium Acrylate/Sodium Acryloyldimethyl and Taurate Copolymer Isohexadecane.
How to Use Femora
The first thing to do is to wash your face with a soft cloth and mild soap or cleanser, then either pat dry. Once dry, simply apply small dots of Femora Anti-Aging Face Cream all over the visage, neck, decollete, as needed. Then allow to absorb before continuing with your daily skincare regimen, which may include Femora's accompanying eye serum or some other foundation and makeup.
In the end, Femora can be used as a before-bedtime facial moisturizer in order to wake up with soft, supple and wrinkle-free skin.
The Last Word on Femora Anti-Aging Face Cream
Femora may not be everything that it claims to be but that's not to say that it is worthless. In fact, as we've said earlier, it would be fair to say that it is rather standard. And, it should be said that it does have a few smart ingredients which have a proven history, so it will likely aid to a degree with the appearance of wrinkles and other signs of aging. Another question is whether or not it is worth the money? In our opinion it's most likely not. For a similar price, you can purchase much higher quality products. Still, if you want to try a free trial of Femora and aren't afraid of taking the risk then we see no reason not to.
If you're not interested in that, we have the information you need on all the other beauty products that could be a better fit, whether with your wallet or your skin needs or both. Learn more.
How does Femora compare?
All information is accurate to the best of our knowledge at the time of publication.
© 2023 WrinkleReview.Com

Sponsored Ads