Obagi Nu Derm System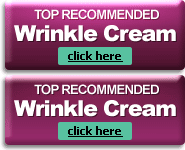 .
Rated:
3

out of

5


by

WrinkleReview.com
Obagi Nu Derm System is designed to treat skin which has been damaged by the sun and pollution. It also works to prevent future damage. The Obagi system is custom made to benefit an individuals specific skin condition. While many know that preventing skin damage is a great way to prevent wrinkles, for some it may already be too late. These consumers looking for a wrinkle reducing solution will not benefit from the Obagi Nu Derm skin care System.
The Obagi Nu Derm System costs about $200.00.
Obagi Nu-Derm ingredients
Obagi Nu Derm must be prescribed by a health care professional. The dosage varies according to skin condition. Active ingredients are Tretinoin and Hydroquinone. Tretinoin is commonly used for treating acne. It is a very strong topical drug which speeds cell renewal. When used, sensitive patients may experience dryness, redness, scaling, itching and burning. Because Tretinoin may cause thinning of the skin, it is highly recommended that patients refrain from waxing. The wax will pull off the top layer of skin, leaving a red inflamed sore.
Hydroquinone has been used as a topical application to reduce the color of skin. This use is banned in some countries because of fears of a cancer risk
The Obagi Nu Derm System works to boost cell renewal so that damaged cells are improved and new fresher skin is revealed. Benefits of cell renewal are even skin tone, lightened age spots, and younger looking skin. However, ingredients in this system may prove to be harsh to skin and are not specially formulated to reduce wrinkles.
How to use Obagi Nu-Derm
Obagi Nu Derm System is a strict regimen used accordingly to your prescription and dosage. Below is a standard regimen.
Cleanse face with cleansing gel. Pat dry.
Apply toner to face with cotton ball. Avoid eyes
Distribute Professional C Serums to crows feet area or neck, face and chest.
Apply Clearto face and neck
Apply Exfoderm to entire face. Avoid eyes.
Apply Blender to face and Tretinoin to prescribed area.
Last, apply Healthy Skin Protection 35 to entire face
This regimen also incorporates procedures to follow when experiencing side effects. Obagi side effects are common at the beginning of treatment.
Obagi Nu-Derm: Our Evaluation
The Obagi New Derm system falls nothing short of average. Most anti aging products use ingredients which promote cell renewal. The ingredients in Obagi skin care products are also harsh on skin and the regimen is quite tedious. This product is for those correcting skin damage.
In a market where there are vast options to choose from, advanced ingredients are key. If you want the best wrinkle creams look for the best ingredients in the market today--palmitoyl pentapeptide-3 and acetyl hexapeptide-3 . They are effective, safe, and gentle to use.
How does Obagi Nu- Derm Compare?
Obagi Nu-Derm™ is a trade mark of Obagi
All information is accurate to the best of our knowledge at the time of publication.
© 2023 WrinkleReview.Com

Sponsored Ads