Dermajuv

Review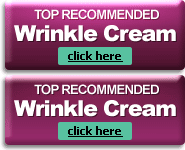 .
Rated:
1.5

out of

5


by

WrinkleReview.com
In the quest for wrinkle products that actually deliver results, there are a wide range of choices to examine. Some of these products are quite effective in diminishing the look of wrinkles and the other signs of aging, while others are mainly a waste of customer's time and money. We have conducted extensive research to help identify the top performers in the anti-wrinkle market.
Dermajuv produces a line of skin care products, including Original Wrinkle Smoothing Cream. The Dermajuv web site quotes results from a research study conducted by a Professor Reduz from Mondor Hospital that show how a product with the same active ingredient as Original Wrinkle Smoothing Cream performs against a placebo. Specifically, the product resulted in a 21.6% reduction in wrinkle depth and a 67.8% reduction in surface wrinkles as compared to a placebo product.
The company also sells a Complete Rejuvenation System consisting of the Original Wrinkle Smoothing Cream, Dynamic Age Defying Serum, and Instant-Effect Lifting Serum. The rejuvenation system claims to eliminate wrinkles, crow's feet, large pores, age spots, and redness.
Dermajuv Ingredients
The primary ingredient found in Dermajuv's wrinkle cream is Matrixyl, a peptide molecule also known as palmitoyl pentapeptide-3, which promotes elasticity within the skin cells. Matrixyl accomplishes this by stimulating the DNA within skin cells to produce more collagen, the substance that helps skin stay firm and supple.
Other ingredients in the Dermajuv product line include:
Renovage, which promotes an increased life span of the skin cells;
SesaFlash, a tightening agent;
Stem Cells, which help damaged cells to regenerate;
Haloxyl, which assists in brightening areas with darkened pigmentation; and
Eyeliss, which reduces puffiness.
Additional ingredients found in the Original Wrinkle Smoothing Cream include: aqua, cetearyl alcohol, stearic acid, glyceryl stearate, PEG-100 stearate, acetal hexapeptide-3, palmitoyl pentapeptide-4, sodium hyaluronate, dimethicone, citrus aurantium dulcis fragrance, caprylyl glycol, phenoxyethanol, and potassium sorbate.
Buy Dermajuv
Original Wrinkle Smoothing Cream from Dermajuv is priced at $79.99 for one jar and $109.98 for two jars. Dermajuv's Complete Rejuvenation System costs $129.99 for one set and $239.98 for two sets. Shipping is an additional $7.99, with free shipping on orders over $200.
Dermajuv offers a 30-day full money-back guaranty for customers who are not satisfied with their product. The full purchase price is refundable, but the amount paid for shipping and handling is not.
Dermajuv Complaints
While Dermajuv's web site contains glowing customer testimonials, Dermajuv consumer reviews from other sources tell a different story. We discovered a few customers who experienced results using the Dermajuv product line, but others either saw no improvement in their skin even with repeated use. Still other customers complained of severe skin dryness and irritation after using Dermajuv's creams.
Customers also note that the refund does not work as promised. Many were charged a fee for restocking the product when they tried to return it, so they did not receive the full refund that was promised.
Does Dermajuv Work?
Dermajuv's wrinkle products contain Matrixyl, which is a proven product in reducing the signs of aging, including wrinkles and fine lines. However, some consumer reviews complained that Dermajuv doesn't work and some users experienced severe side effects from the products.
See which wrinkle product we found to be the most effective by visiting our wrinkle cream comparisons.
How Does Dermajuv Compare?
All information is accurate to the best of our knowledge at the time of publication.
© 2023 WrinkleReview.Com

Sponsored Ads