Our Celluria Review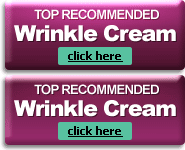 .
If you're interested in a particular wrinkle cream - virtually any anti-wrinkle cream - you can safely bet a large amount of money on the fact that it will promise to help eliminate if not completely erase your fine lines and wrinkles. But even with the most effective formulas, getting rid of wrinkles with a topical cream can be a lengthy process which might take weeks or even months just to see results.
If you live in the UK and want to purchase Celluria, limited supplies are still available via Amazon for £31.95. But there are reports that Celluria has been discontinued everywhere except Denmark and Sweden. However, its parent company is more than happy to offer you an alternative product based on your country of origin. Unfortunately, it is difficult to estimate the cost of these alternative products, because you are required to sign up for a free trial first - but the specific terms of these trials are very difficult to find, and could end up costing you hundreds in unwanted product orders if you cannot figure out how to cancel your trial before it's too late.
Ingredients in Celluria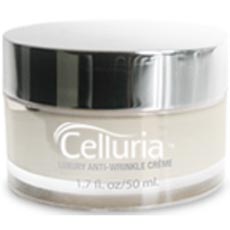 As mentioned above, Celluria's has technically been discontinued in most major countries. But while it was still being sold, our review experts found the four following peptides - Matrixyl 3000, Argireline, Real Collagen, and Hyaluronic Acid.
Now, don't get us wrong; three of those four ingredients are quite common in effective wrinkle creams, and should be on your list of what to look for in an anti-wrinkle product. But there are other product reviews for Celluria which have conflicting ingredient lists, so we cannot say for certain that you can expect these peptides in every jar of Celluria.
Celluria Directions for Use
Strangely, there are no specific directions for how to use this cream. And seeing as how it has been discontinued in most parts of the world, it is unlikely that new directions will be found any time soon.
The Final Word on Celluria Cream
Assuming that the manufacturers of Celluria are telling the truth and the whole truth about their ingredients, then this formula might be something worth taking a look at. With regard to customer satisfaction, we could only find two customer reviews. Both were on the Amazon listing page. One review was favorable, while the other claimed that the product didn't work.
For Celluria, and anti-wrinkle formulas like Celluria, a very common practice in the industry is to offer a 14-day free trial of the product. However, by law (in most countries) the company must also provide the specific terms and conditions of the free trial such as the duration, how to cancel within a timely manner, and the full retail price of the product you will be charged once the trial is over. If those terms are difficult or impossible to find, such as they are with Celluria, then that is a big red flag - companies which manufacture truly effective wrinkle creams don't need to hide their refund policies from their customers.
How Does Celluria Compare?
All information is accurate to the best of our knowledge at the time of publication.
© 2023 WrinkleReview.Com

Sponsored Ads