AminoGenesis Tripeptinon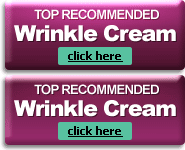 .
Rated:
3

out of

5


by

WrinkleReview.com
AminoGenesis is an anti-wrinkle treatment that uses, you guessed it, amino acids to smooth the skin and reduce the appearance of wrinkles. This line of skincare products claims to give your skin what it needs to be healthier and to look younger.
Of course, you already know that the beauty industry is full of products like this. And you also already know that most of them don't live up to the hype.
So, does AminoGenesis work? Or is it another in a long line of skin care products that makes bold claims but provides little to no results?
Continue reading our AminoGenesis review to find out the truth about this anti-wrinkle treatment.
AminoGenesis Ingredients
AminoGenesis Tripeptinon features the tag line "Face lift in a capsule." The product is marketed as an all-natural method to reduce sun damage and age-related skin issues, like wrinkling and sagging skin.
Key AminoGenesis ingredients include:
Simmondsia Chinensis
Ceramide Complex 2
Cyclomethicone
Caprylic
Ubiquinone
Dimethiconol
C12-15 Alkyl Benzoate
Amino Multi-Tides
Glycyrrhiza Glabra
Citrus Bark Extract
Peg10 Rapeseed Sterol
Tribehenin
Tetrahexyldecyl Ascorbate
Carthamus Tinctorius
Angelica Archangelica Extract
Triticum Vulgare
Right about now, you're probably saying to yourself "I haven't heard of many of these ingredients." That's because AminoGenesis Tripeptinon doesn't use many proven ingredients. Instead, the company uses a proprietary formula that they claim produces remarkable results in as little as 6 weeks. We aren't convinced.
AminoGenesis Initial review
Unproven ingredients. Lack of evidence. Poor ratings from consumers.
For AminoGenesis, it's 3 strikes and you're out. Simply put, we just aren't convinced this skin care line offers any results. There's no proof to back up any of the company's claims, and at more than $120 per monthly supply, it seems far too risky to try for yourself.
Does AminoGenesis Work?
We don't believe there's any evidence that says AminoGenesis works. Our experts have no confidence in the AminoGenesis formula as it's largely made up of unproven ingredients that no one really knows if they help the skin or not. The good news is there are other options. If you want to get rid of wrinkles and other signs of aging, there's hope. We've reviewed all the top anti-wrinkle creams and treatments, and the results are in.
Our top rated product is Complexion MD. This skin care product uses proven ingredients to eliminate wrinkles and fine lines and to keep them from coming back. Learn more.
How does AminoGenesis compare?
All information is accurate to the best of our knowledge at the time of publication.
© 2023 WrinkleReview.Com

Sponsored Ads