Dermalogica: Skin Smoothing Cream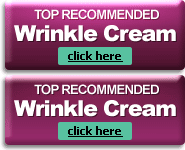 .
Rated:
3

out of

5


by

WrinkleReview.com
Dermalogica skin care line focuses on developing products which do not include harsh irritants such as alcohol, fragrances and dyes. The Skin Smoothing Cream uses plant extracts to improve skin's moisture balance, suppleness and tone. Because Dermalogica skin care products focuses on using gentle ingredients rather than new advanced ingredients, their effectiveness as an anti wrinkle treatment is quite limited.
A 1.75 oz of Dermalogica Skin Smoothing cream costs about $35.00.
Dermalogica ingredients
Dermalogica skin care products pride themselves in developing products that do not include irritants such as alcohol, artificial colors and artificial fragrances. Their Skin Smoothing Creamcontain ingredients such as silk amino acids, extracts of mallow, cucumber, arnica, and aloe to hydrate and improve skin condition. Antioxidants such as grape seed extract, vitamin A,C and E prevent damage caused by free radicals.
Although this cream claims to prevent wrinkles it does not contain any ingredients to boost collagen production. As your skin ages, levels of collagen production tend to decline, causing wrinkles and sagging skin. Restoring collagen means less wrinkles and firmer skin.
Ingredients which prevent free radical damage also help to maintain younger looking skin. However, Dermalogica's Skin Smoothing Cream relies primarily on grape seed extract, an ingredient which has not been clinically tested to have a significant effect.
How to use Dermalogica
Clean and dry the face. Apply a moderate amount of Dermalogica Skin Smoothing Cream to face and neck.
Dermalogica : our evaluation
Although Dermalogica products pride themselves in ingredients they exclude, they should work on developing ingredients they should include. Key ingredients such as collagen and peptides are essential in reducing and preventing wrinkles. Consumers looking to firm skin and reduce wrinkles should look for advanced ingredients such as palmitoyl pentapeptide-3 and acetyl hexapeptide-3. These have been clinically tested as effective anti-aging ingredients.
How does Dermalogica compare?
Dermalogica Skin Smoothing Cream™ are trademarks of Dermalogica Inc.
All information is accurate to the best of our knowledge at the time of publication.
© 2023 WrinkleReview.Com

Sponsored Ads