SK-II Facial Treatment Essence: Can Yeast Water Magically Erase Your Wrinkles?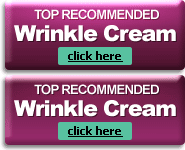 .
Lots of women suffer from a variety of skin problems. Some of these problems are limited to fine lines and wrinkles. Other skin blemishes include age spots or liver spots. yet some other women may have problems with their overall skin texture. Furthermore, as we age, skin starts to sag and become less firm. The problem of skin aging can also rob our complexion of radiance and vitality.
Wouldn't it be great if there were a skin cream that could treat all of these five problems? Well, the makers of Secret Key skin products think that they have a solution. It's called the SK-II facial Treatment Essence Cream. they promise their customers that their cream can enhance the 5 dimensions of beautiful skin. these 5 dimensions include the appearance of age spots, the appearance of fine lines and wrinkles, skin texture, firmness, and skin's overall radiance and beauty.
Naturally, our review experts were curious about this "miracle product". so we had to dig a little deeper. This cream is so popular, you can even find it at major beauty supply stores like Sephora. But does this cream live up to its hype? Or is it yet another wrinkle cream in a sea of similar products that falls short on its claims? Through this review, we will explore the selling points of SK-II facial treatment essence and see whether or not this cream can help you with your fine lines, wrinkles, and other facial blemishes.
The Active Ingredients in SK-II Treatment Essence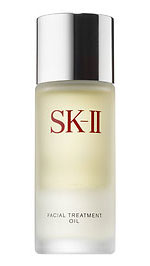 The main active ingredient in the SK-II facial treatment Essence formula is a special yeast water called "Pitera". it was allegedly discovered 30 years ago in a Japanese brewery. Apparently, scientists noticed that the people who brewed the sake at a particular Brewery had smooth, soft, wrinkle-free hands; however, their faces still looked old and wrinkled.
The scientific name for this yeast is saccharomycopsis. This fermented yeast water has been compared by some to "kefir for your skin". According to the manufacturer, Pitera contains many different nutrients which are vital for skin health. The fermentation process produces amino acids, B vitamins, peptides, and artificial glycerol, which is said to be better for plumping and moisturizing your skin than the chemical itself. It also boosts your skin's production of hyaluronic acid, which can reinforce the collagen matrix of your face. This, in turn, makes skin look firmer, plumper, and reduces the appearance of fine lines.
In addition to the miracle yeast water, the inactive ingredients in SK-II include: Butylene Glycol, Pentylene Glycol, Water, Sodium Benzoate, Methylparaben, Sorbic Acid.
How to Use SK-II Treatment Essence
For best results, start by sprinkling a teaspoon-sized amount of the facial treatment onto the palm of your hand. Spread evenly and tap gently into the skin of your face in order to enhance absorption. You may also want to spread it onto the skin of your neck and decollete. Because this lightweight formula is so easily absorbed by the skin, you can feel free to layer it with a serum, moisturizer, or sunscreen of your choice.
Our Final Word on SK-II Treatment Essence
As far as customers are concerned, the SK-II facial treatment Essence formula has received anywhere between 3 and 4 out of 5 stars on many review websites. Some of these websites include major retailers like Nordstrom's, Sephora, and Amazon.The one defector we found was on beautypedia.com. They're experts gave the Formula 2 out of 5 Stars.
At first glance, the results seem promising. However, one aspect that concerns us is the price. This formula is very expensive. It cost nearly $100 for a mere two and a half ounces. If you shop around, you may be able to find a better deal, but you'll have to scour the internet pretty hard to find the right price. Also, unlike other premium-priced wrinkle creams, this product doesn't have a shred of clinical proof to back up its anti-wrinkle claims.
If you're looking for a similarly effective product, but don't want to spend that much money on a formula you aren't sure about, you aren't alone. If you're still skeptical about SK-II, you should do what are other website visitors did and check out our product reviews section. There are plenty of other wrinkle creams that may just be within your budget range. And best of all, we've ranked them by effectiveness as well as affordability. Learn more.
All information is accurate to the best of our knowledge at the time of publication.
© 2023 WrinkleReview.Com

Sponsored Ads