Actifirm

Review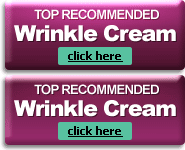 .
Rated:
2

out of

5


by

WrinkleReview.com
With all of the different products that claim to fight wrinkles and reverse the signs of aging skin, it can be overwhelming to identify the wrinkle creams that actually produce results. Too many of these products are simply a waste of money, and some of them can even produce harmful side effects. We have analyzed the best-selling skin care products and synthesized the reviews so that you don't have to worry about making a poor choice when it comes to the health and appearance of your skin.
The Actifirm Skin Rejuvenation System is a six-step regimen for rebuilding the skin's internal architecture in order to restore a more youthful appearance:
Actifirm Antioxidant Morning Cleanser,
Actifirm Enzyme Cellular Peel,
Actifirm Antioxidant Day Cream SPF 18,
Actifirm Antioxidant Evening Cleanser,
Actifirm Renovation Serum, and
Actifirm Renovation Cream.
Three of these products are for use in the morning, and the other three products are for use before bedtime. An optional eye cream is also available as an additional Actifirm product.
The manufacturer of Actifirm products claims that the company's methodical research practices and attention to quality control have resulted in a skin care system which utilizes botanical extracts and other natural ingredients to reduce the signs associated with aging. Actifirm's products resurface the skin for a smoother and healthier appearance, and the night-time products moisturize and diminish the look of wrinkles and fine lines.
Actifirm Ingredients
Ingredients in each of the six Actifirm products vary; active ingredients in the skin care line include:
Sodium Hyaluronate,
Aloe Barbadensis Leaf Juice,
Punica Granatum Extract,
PVM/MA Decadiene Crosspolymer,
Camellia Oleifera Leaf Extract,
Lavandula Angustifolia Flower Oil,
Mucor Miehei Extract,
Spiraea Ulmaria Extract,
Centella Asiatica (Gotu Kola) Extract,
Vaccinium Macrocarpon Fruit Extract,
Glyceryl Acrylate/Acrylic Acid Copolymer,
Mucor Miehei Extract (ActiMatrix™),
Chamomilla Recutita Flower Extract,
Carthamus Tinctorius (Safflower) Seed Oil, and
Algae Extract.
Buy Actifirm
Actifirm's multi-product skin care system is one of the most expensive product lines currently on the market; the set of six products is priced at nearly $300, although some discounts can be found through eBay sellers. Actifirm's products can be purchased through a number of online retailers; the manufacturer also produces a professional line of products that can only be purchased through a licensed physician.
Actifirm Complaints
Many customers reviews complain that for Actifirm's high price tag they should be seeing more results for the money they spent.
Does Actifirm Work?
The lack of customer testimonials for Actifirm's products is a concern. This may be due to the high cost of the company's product line; there are a number of other proven skin care creams that produce verifiable results at a fraction of the price of Actifirm.
The ingredient list for Actifirm's skin care line contains a number of natural herbal substances, many of which can be beneficial for the health of the skin. However, there are few, if any, of the important collagen-replenishing ingredients that are proven to restore the firmness and elasticity of the skin.
Curious about less expensive wrinkle creams that are proven to be effective? Visit our wrinkle cream comparisons.
How does Actifirm compare?
All information is accurate to the best of our knowledge at the time of publication.
© 2023 WrinkleReview.Com

Sponsored Ads