Bioque Serum XL

Review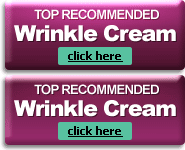 .
Rated:
2

out of

5


by

WrinkleReview.com
Scientific advances in the formulation of skin care creams that effectively reduce the appearance of wrinkles are good news for women of all ages. But these advances encourage a proliferation of new products in the market, and not all of them perform they way they claim they will. Our reviews and analysis of customer feedback can help to separate the product offerings that deliver results from those products that can result in disappointment.
Bioque was founded by a Nobel-prize-winning microbiologist named Dr Martin Rodbell. Dr Rodbell figured out a way to apply his research to the science of skin care in the development of two products that utilize an exclusive "signal technology." This promotes the communication of skin cells to help facilitate the absorption of ingredients into the cell, rather than sitting on the surface of the skin, as many products do.
Customer testimonials on Bioque's website note that the products improve the tone and texture of facial skin, as well as diminish fine lines. Most were able to see visible results from the use of Bioque products within four weeks or less. Bioque also claims that many celebrities use its skin care line.
Bioque offers several different skin care products, including both Serum XL and Serum Rejuvenate, which are anti-wrinkle products. Other products in Bioque's lineup include cleansers, moisturizers, and cellulite creams.
Bioque Serum XL Ingredients
The ingredient list for Serum XL includes:
Argireline,
Strivectin (B-peptide E-L and Matrixyl 3000),
Vitamin A,
Vitamin C, and
Vitamin E.
Serum Rejuvenate's ingredients are noted to include penetrating liposomes, cell metabolism optimizers, active botanicals, and optical lighteners. A specific ingredient list is not provided within the company's website.
Buy Bioque
The Bioque product line is available for purchase through the company's website. Serum XL is priced at $85 for one bottle and $125 for two bottles. Serum Rejuvenate costs $65 per bottle.
The company offers a 60-day money back guarantee. In addition, sample products of Bioque's other products are included with each purchase.
Bioque Complaints
In 2008, the FTC filed a complaint against Bioque for another of its products, Serum GV. The company was marketing this product as a treatment for the prevention and cure of skin cancer, but the claims turned out to be false. Serum GV is no longer being sold at this time.
Does Bioque Work?
Bioque Serum XL does contain effective ingredients, such as argireline, for the reduction of wrinkles and fine lines. However, the product ingredient list seems to be missing some of the other proven wrinkle fighters, such as palmitoyl oligopeptide and retinyl palmitate. It is more difficult to assess the effectiveness of Serum Rejuvenate, as a full ingredient list is not available.
As Bioque offers a 60-day money back guarantee, Serum XL and Serum Rejuvenate might be worth trying, since you would eventually get your money back when you returned the products. Interested in learning about an even more effective wrinkle cream? Visit our wrinkle cream comparisons.
How does Bioque compare?
All information is accurate to the best of our knowledge at the time of publication.
© 2023 WrinkleReview.Com

Sponsored Ads