Pure Emu Oil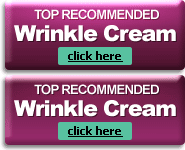 .
Rated:
1

out of

5


by

WrinkleReview.com
Pure Emu Oil has been around for thousands of years. Originally, Emu Oil was used by Aborigines in Australia. They used this oil to gain relief from minor aches and pains as well as protect their skin from harsh weather conditions. Today, Pure Emu Oil is being marketed as an anti-aging product. Although Pure Emu oil has many natural benefits to the skin and body, it is not scientifically proven to reduce wrinkles.
A 1oz jar of Emu Oil costs about $15.00.
Pure Emu Oil ingredients
Pure Emu oil contains natural ingredients which help improve the condition of your skin and body. Vitamin A and E work as antioxidants and healing agents to skin. Oleic acid regenerates skin cells and Sapogens soften skin. These ingredients leave skin feeling soft smooth and revitalized.
Pure Emu Oil works to provide needed moisture to skin. This moisture may give the appearance of younger looking skin since dry skin enhances the visibility of wrinkles. However, none of these ingredients prove to significantly reduce the appearance of wrinkles.
Other ingredients of Pure Emu Oil are Linoleic acid and Terpenes. These help ease muscle aches and joint pains.
How to use Pure Emu Oil
Clean and dry the face. Apply a small amount of Pure Emu Oil into the palm of your hands or apply directly onto face or desired area. Since this products works on muscle relief it can be used on body as well.
Pure Emu Oil: Our Evaluation
Overall, Pure Emu Oil is NOT the product for reducing and preventing wrinkles. Although Pure Emu Oil is beneficial to skin and muscles, emu oil research has yet to prove its effectiveness in reducing wrinkles. Proven ingredients in reducing wrinkles are collagen and peptides. Consider these ingredients when searching for the most effective anti wrinkle products.
How does Pure Emu Oil Compare?
Emu Oil™ is a trademark of Emu Oil
All information is accurate to the best of our knowledge at the time of publication.
© 2023 WrinkleReview.Com

Sponsored Ads