Esteem by Naomi Judd Wrinkle Cream Review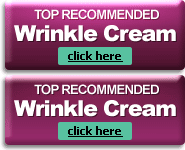 .
Esteem by Naomi Judd's wrinkle cream is advertised as an effective anti-wrinkle skin cream in the facial skin care market. It contains active ingredients that assist in creating the appearance of younger, smoother facial skin. This product has many claims, including the reduction or even total halting of certain parts of the aging process. Let's take a look for ourselves to see what it offers.
What is Esteem by Naomi Judd?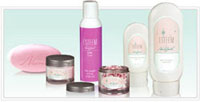 The Esteem by Naomi Judd website claims that this anti-aging wrinkle cream will slow the aging process in 12 weeks. According to the product's website, this cream helps reduce crow's feet when used. It also works to reduce deep wrinkles and lines in the face, and produces an output of softer, clearer skin. It also minimizes pores, helps in reducing age spots, and may reduce facial redness.
Esteem by Naomi Judd Ingredients
There are two main types of active ingredients in Esteem by Naomi Judd. The first is plant extracts. Esteem contains a natural date extract that is claimed to help reduce wrinkles. These extracts also work in keeping the skin hydrated through the day, and in maintaining a fresh, youthful appearance.
Also included in the ingredient list are vitamins and botanicals. These help reduce the amount of damage done by free radicals, and aid in keeping the skin soft and supple.
Overall Esteem by Naomi Judd Summary Review
When used over the course of 12 weeks, Esteem by Naomi Judd may help to reduce deep wrinkles, crow's feet, age spots, and keep the skin hydrated. This product uses only the most natural of ingredients, but seems to be more of a moisturizer than an anti-wrinkle cream. If this type of product is what you're looking for, then a product like Esteem is definitely worth a look. Unfortunately, that may be hard to do. For those wondering how and where to buy this product, it seems that this entire line has been discontinued, with no evident plans for a return.
Want to know which products tested better for us than Esteem by Naomi Judd? How about which products tested worse? The answers may surprise you. Check out our product comparison chart.
How does Esteem by Naomi Judd compare?
All information is accurate to the best of our knowledge at the time of publication.
© 2023 WrinkleReview.Com

Sponsored Ads