Aquascoop Review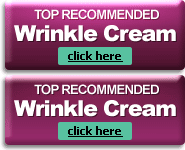 .
Rated:
5

out of

5


by

WrinkleReview.com
It can be extremely difficult to find an effective, reliable moisturizing cream. This is especially true if you live in an arid climate where it feels like the hot air is constantly sucking all of the moisture from your precious face. For extreme skin dehydration, you not only need a cream that will restore that soft, moisturized feel immediately, but you need one that will improve your skin's hydration levels over time. AquaScoop is one such product. Not only that; it's the only moisturizing cream on the market that is formulated with the patented PolyMoist-PS system for maximum moisture benefits. For more information on how this formula works, keep reading our in-depth review!
AquaScoop Ingredients
The revolutionary PolyMoist-PS moisturizing blend of ingredients is relatively new to the moisturizing cream world, but it has scientific evidence to prove just how powerful it really is.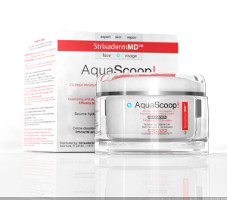 These active ingredients are described in detail below, and include:
Palmitoyl Oligopeptide + Palmitoyl Tetrapeptide-7: a revolutionary peptide complex designed to repair and rebuild collagen.

Astaxanthin: an algae extract that contains anti-oxidants and moisturizing agents to keep your skin healthy.

Saccharide Isomerate: enhances the softness and smoothness of your skin's complexion.

Vitamin E + Astaxanthin: powerful moisturizers with antioxidant properties.

Agaricus Bisponus Beta Glucan: a natural mushroom extract which pulls moisture into your face and holds it there.

Shea + Cocoa + Mango butter: natural extracts that keep the hydrolipidic film in balance, which maintains moisture.

Alpha-Lipoic acid: helps the skin absorb Vitamin E.

Tetrahexyldecyl Ascorbate: form of vitamin C which helps reinforce collagen.

Cranberry Oil + Pomegranate Extract: UV-resistant antioxidants.
AquaScoop Benefits
Of course, it isn't just that this cream makes a great moisturizer; anyone can say that about a moisturizing product. But this unique formula backs up its promises with scientific research. Just look at these statistics:
Average skin moisture increase of 440% in 2 days
500% higher moisture retention after 7 days
Reduced fine lines by 60% within 4 weeks
Firmer, softer skin
Many different moisturizers promise such results, but only a handful of them have independent clinical studies to prove that their claims are true.
Buy AquaScoop
Purchasing your own supply of AquaScoop is simple. Just head on over to the manufacturer's website at Strixaderm.com, give them your payment and shipping information, and you will be sent your first supply within a few days (depending on your location and shipping costs). As a new customer, you can even take advantage of the manufacturer's free trial offer and avoid spending a single penny unless you are completely satisfied. The offer does expire soon, though, so keep that in mind.
The product also comes with a money-back guarantee. Simply try the formula for a few weeks, and return whatever unused portion you are unhappy with.
From what we can tell, AquaScoop is an excellent deal and also one of the best moisturizing creams that you can find on the market today. It has clinical research to prove how effective it is at helping the skin retain and improve its moisture balance, a free trial, and a money-back guarantee. What have you got to lose?
Click here to try Aquascoop for yourself!
How does Aquallure compare?
All information is accurate to the best of our knowledge at the time of publication.
© 2023 WrinkleReview.Com

Sponsored Ads