Lustra Ultra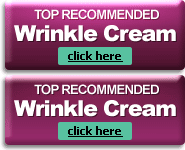 .
Rated:
1

out of

5


by

WrinkleReview.com
Melasma is one of the most common forms of hyperpigmentation of the face and neck. It is diagnosed by blotches of dark spots on skin. Lustra-Ultra skin cream is designed to treat Melasma and hyperpigmentation.This medicine is a skin bleaching agent used to lighten the skin NOT a wrinkle cream.
A 24.8 g tube of Lustra-Ultra costs about $30.00.
Lustra Ultra ingredients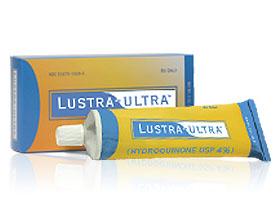 Hydroquinone is the active ingredient in Lustra-Ultra. Hydroquinone is a bleaching agent that treats hyperpigmentation resulting from the use of oral contraceptives, pregnancy, hormone replacement therapy, skin trauma, or sun exposure.
Hydroquinone prohibits new melanin production as your body goes through natural or chemically-assisted exfoliation. Lustra Ultra product may be best for those concerned about reducing brown spots, freckles, and patches of darkened skin.

How to use Lustra Ultra
Apply Lustra-Ultra to the affected areas twice daily. Once during the morning and again at night. It is very important to limit sun exposure to prevent repigmentation. Apply a sunscreen or wear protective clothing to cover the treated areas.
Lustra Ultra: our evaluation
Lustra Ultra is not for everyone and must be prescribed by your doctor. It is a cream to treat hyperpigmentation in the skin.This product is for those with dark spots, freckles, or patches of darkened skin. You must also refrain from sun exposure while on Lustra to prevent repigmentation. Sunscreen or protective clothing is recommended.
Lustra Ultra is NOT an anti wrinkle cream and should not be used as one. If you are concerned about wrinkles and are looking to increase your skin's firmness, you may want to consider an advanced wrinkle cream that is designed to boost skin collagen. Try Complexion MD instead for an effective solution to get rid of wrinkles.
How does Lustra Ultra compare?
Lustra Ultra® are registered trademarks of Medicis Pharmaceuticals
All information is accurate to the best of our knowledge at the time of publication.
© 2023 WrinkleReview.Com

Sponsored Ads