Matrixyl® - Palmitoyl Pentapeptide-3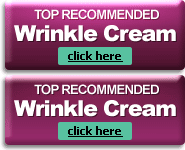 .
Matrixyl is the trademark name for palmitoyl pentapeptide-3, one of the powerful peptide molecules found in the latest generation of high-end anti wrinkle skin care products. This breakthrough ingredient stimulates collagen production in the skin and can even give BOTOX® injections a run for their money in the anti wrinkle department. Matrixyl becomes even more effective when combined with other peptides.
What is Matrixyl?
Matrixyl is a lipopeptide, a fatty acid mixed with amino acids. It is also considered to be a synthetic isomer (an isomer is a molecule that has an identical structure to another molecule but different atomic components). The active element in Matrixyl is called Micro-collagen - another peptide.
What does Matrixyl do?
Matrixyl was discovered through two branches of dermatological research: the search for substances that accelerate healing skin wounds and the study of what causes wrinkles. Similarly to copper peptides, Matrixyl stimulates the lower layers of the skin to heal themselves, thus accelerating the healing of wounds. Cells called fibroblasts are responsible for knitting together wounds of the skin. As you may know, as one ages wounds take longer to heal. This is partially because fibroblasts slowly lose the capacity for collagen production.
Matrixyl stimulates the "matrix" layers in the skin -- primarily collagen and fibronectin. When stimulated, the skin produces more collagen. Loss of collagen is what leads to thinning skin and the wrinkling of newly inelastic skin. Matrixyl helps to counteract this natural part of the aging process.
Is Matrixyl (palmitoyl pentapeptide-3) an effective anti wrinkle product?
Yes. In clinical studies, Matrixyl was shown to:
increase overall collagen synthesis by up to 117%
increase collagen IV synthesis by up to 327%
increase hyaluronic acid synthesis by up to 267%
Deep wrinkles were reduced by half. Smaller wrinkles and fine lines sometimes faded completely away. And what's even better, every participant in the study showed noticeable improvement within two weeks. The result was fewer wrinkles and younger-looking skin.
There are very few ingredients that show more promise and greater effectiveness than Matrixyl. When combined with other peptides (as in the Complexion MD formula) the results are even more effective.
Anti wrinkle skin care products containing Matrixyl (palmitoyl pentapeptide-3)
BOTOX® is a registered trademark of Allergan, Inc.
Note: this compound is frequently misspelled as matryxil.
© 2023 WrinkleReview.Com

Sponsored Ads