Visible Science Argan Oil Review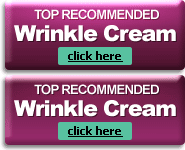 .
Rated:
5

out of

5


by

WrinkleReview.com
You may have already heard of using argan oil to improve the condition of your hair. But did you know it is also great for your skin? Many of the same nutrients which naturally exist in organic argan oil provide anti-aging benefits for both hair and skin. It can even help improve your nails, too! But today we're going to focus on the amazing anti-wrinkle benefits of Visible Science Argan Oil with Resveratrol. If you're looking for a natural, organic, and effective way to eliminate fine lines and other skin blemishes, you can learn more about Visible Science Argan Oil below.
Ingredients in Visible Science Argan Oil
In addition to the anti-aging benefits of pure, organic argan oil, the Visible Science formula also combines a variety of different plant extracts and nourishing vitamins to boost moisture levels in your skin: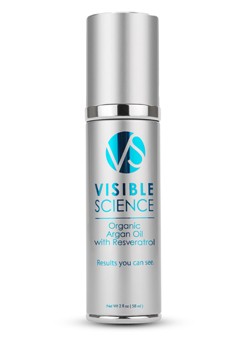 100% pure organic argania spinosa oil - rich in fatty acids which help keep your skin supple and allow moisture to permeate the skin cell membrane
Resveratrol - Resveratrol is a new and powerful ingredient in beauty and anti-aging formulas. It is a powerful antioxidant harvested from the skin of red grapes, and it protects your skin cells from becoming damaged via oxidation
Linseed Oil - Linseed oil contains alpha linoleic acid, which is another fatty acid which your body needs to keep your skin healthy and moisturized. It has also been shown to reduce skin inflammation from certain conditions such as rosacea and eczema
Panthenol - the fancy name for Pro-Vitamin B5. This vitamin helps restore moisture to dry, irritated skin (including your face and scalp) while reducing the inflammation which can prematurely age you
Haematococcus Pluvialis Extract - a common algae extract which delivers potent protection from UV radiation damage
Carrot Seed Oil - delivers essential nutrients directly into your skin cells to slow down the natural aging process
Benefits of Visible Science Argan Oil
Visible Science Argan Oil with Resveratrol has a bunch benefits for beauty and anti-aging. These include:
Increasing skin moisture levels
Protecting against sun damage
Eliminates fine lines
Prevents current wrinkles from getting deeper (and new ones from forming)
Conditions dry, brittle hair
Fortifies weak nails and reduces breakage
Buy Visible Science Argan Oil
Getting your own supply of Visible Science Argan Oil with Resveratrol is really easy. You can purchase your first months' worth of oil straight from the manufacturer for the reasonable cost of $39.95 (but remember, you can save money if you buy in bulk). Visible Science always comes with a 30-day money back guarantee, and they are constantly running special deals for new clients (take advantage of their buy 2 get 1 free deal now).
Whenever you're ready to give yourself softer, younger-looking skin, hair, and nails, click here to get started with Visible Science Argan Oil.
© 2023 WrinkleReview.Com

Sponsored Ads