Prototype #37-C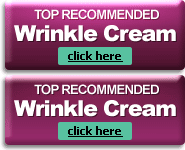 .
Rated:
3

out of

5


by

WrinkleReview.com
Most people say the first thing they look at on other people is the eyes. If your eyes have wrinkles and dark circles around them, they can make you look old and tired. That's because our eyes are typically the first area on our body to show signs of aging.
Thankfully, there are dozens of skin care products out there that claim to repair damage around the eyes to reverse the signs of aging. Unfortunately, most of these products don't work, and some of them are scams.
Today, we're going to take a look at Prototype #37-C. This under-eyes, anti-wrinkle treatment claims to be "the most effective and powerful wrinkle serum ever made." A bold claim to be sure.
But does Prototype #37-C work? Or is Prototype #37-C a scam? Keep reading to learn more.
Prototype #37-C Ingredients
According to the Prototype #37-C, the company tested various formulas for years until they stumbled upon Prototype #37-C. They claim this wrinkle serum boasts the perfect combination of ingredients, outperforming other anti-wrinkle products many times over.
Prototype #37-C ingredients include an array of cleverly-named proprietary substances, including Eyeserl, Matrixyl 3000, and Syncoll. Other ingredients include:
Acetyl Octapeptide 3
Acetyl Hexapeptide 8
Pentapeptide 3
Hyaluronic Acid
The problem with Prototype #37-C is that the proprietary ingredients with made up names aren't proven to get results. The company doesn't give a whole lot of information about what these ingredients actually do or how they've been proven to perform in real life situations.
For this reason, we gave Prototype #37-C low marks. Its formula just doesn't contain the ingredients you'd expect to find in a highly effective anti-wrinkle cream. Instead, it's made up of cleverly-named proprietary ingredients that have never been proven to get results.
Prototype #37-C Reviews
After looking closely at Prototype #37-C's ingredients, we just don't believe the product works like it claims. There's no evidence that it eliminates wrinkles or puffiness around the eyes. We recommend choosing an anti-wrinkle cream that uses proven ingredients for promoting improved skin quality.
Does Prototype #37-C Work?
Based on the lack of proven ingredients and the proliferation of negative consumer reviews online, we don't recommend trying Prototype #37-C. At $150, this anti-wrinkle cream exceeds the budget of most consumers anyway, and when you consider the lack of evidence supporting the bold claims made about the product's performance, it just doesn't make sense to waste your money.
Instead, we recommend trying one of our top rated products, like Complexion MD, which uses proven ingredients to eliminate signs of aging and to protect your skin against new wrinkles forming. Learn more.
How does Prototype #37-C compare?
All information is accurate to the best of our knowledge at the time of publication.
© 2023 WrinkleReview.Com

Sponsored Ads