Hydroxatone Face Cream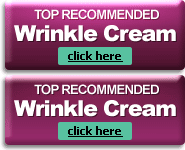 .
Rated:
2.5

out of

5


by

WrinkleReview.com
Hydroxatone's AM/PM wrinkle complex is an anti-wrinkle cream that has been seen on the internet for some time. The wrinkle complex is part of Hydrolyze's large line of beauty and cosmetic products, and its website hails it as one of the product line's best sellers. But does this product warrant the best-selling tag? We take a look here to find out.
What Is Hydroxatone?
Hydroxatone's AM/PM Anti-Wrinkle Complex is designed to target several of the major signs of aging. This is according to Hydroxatone's official website, which also states that this product is clinically proven to produce results. But just how clinically proven is it? Here are the figures that are presented on the official Hydroxatone website.
100% agree Hydroxatone's AM/PM Anti-Wrinkle Complex improves overall skin appearance and that the product betters the skin's level of moisturization.
97% agree That the product betters the skin's smoothness and overall texture, and also would recommend AM/PM complex to their friends.
If you were to only go by these statistics, Hydroxatone AM/PM seems like quite an effective product. However, site visitors may notice that there is no background information anywhere on the website to back up these clinical results.
Major Ingredients
Argireline - Argireline is one of today's most popular anti-wrinkle ingredients. It has been clinically proven to effectively reduce deep lines and creases that can form around the eyes and forehead.
Matrixyl 3000 - Another ingredient found in many anti-wrinkle creams, which is actually a combination of two other popular wrinkle-fighting ingredients. Ironically, nobody is quite sure just how well these ingredients work together, because there has never been any independent testing done on Matrixyl 3000.
Hyaluronic Acid - This is another popular ingredient in many anti-wrinkle creams. It is well-known for its moisturizing properties.
Side Effects
No major side effects have been reported from the use of this product, however, as with any new skincare product, those with sensitive skin should take extra precaution upon using this product. All contact with the eyes must be avoided, and in the case that a rash or irritation may appear, use of the product must be stopped immediately. Lastly, there are certain ingredients that may cause allergic reactions in people, such as almond oil, sesame oil, and coneflower extract (those who have allergic reactions to other members of the Coneflower's plant family, such as ragweed, mums, marigold and daisies are also highly susceptible to coneflower allergies).
How to Buy
Hydroxatone AM/PM Complex can be purchased online through the official website or via a number of affiliated websites. The initial price is roughly the same as most high-quality wrinkle creams, although Hydroxatone does offer potential customers what they term as a risk-free trial. It may behoove anyone who is considering the risk-free trial to read all the fine print prior to jumping at this opportunity, though.
In Other Words…
Overall, Hydroxatone AM/PM Complex doesn't seem to have too much to separate it from many of the other anti wrinkle creams on the market. In other words, by all indications, AM/PM will work to help diminish some of your wrinkle problems in the same way that many of the other popular wrinkle creams out there can do.
All information is accurate to the best of our knowledge at the time of publication.
© 2023 WrinkleReview.Com

Sponsored Ads