Dermavexin

Review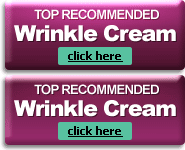 .
Rated:
2.5

out of

5


by

WrinkleReview.com
Manufacturers of skin treatment products continue to introduce new products that are purportedly the most recent breakthrough in the treatment of wrinkles, fine lines, dullness, and the other symptoms of aging skin. With the proliferation of products from which to choose, it can be confusing for a consumer to figure out which skin care creams actually deliver results and which are a poor investment of time and money. We have examined the evidence to help to identify the top skin care products that are currently on the market.
Dermavexin has a unique blend of ingredients that use stem cell technology and five different types of peptides. Peptides are effective in stimulating the skin to increase production of collagen, a protein that helps to firm the skin of the face and to reduce the appearance of fine lines and wrinkles. Other ingredients in Dermavexin help to hydrate the skin and to seal in moisture.
Customers who use Dermavexin should see noticeable results after one to two weeks of use as directed.
Dermavexin Ingredients
Dermavexin contains a long list of ingredients:
Peption-5 (Pentapeptide-19),
(Palmitoyl Pentapeptide-4),
(Oligopeptide-29),
(Octapeptide-4),
(Decapeptide-7),
Disodium Adenosine Triphosphate,
Algin,
Carica Papaya Fruit Extract,
Hydrolyzed Extensin,
Dipropylene Glycol,
Jojoba Oil,
Sodium Hyaluronate,
Adenosine,
Glyceryl Acrylate,
Acrylic Acid,
Copolymer,
Cyclopentasiloxane,
Cyclotetrasiloxane,
Dimethiconol,
Propylene Glycol,
Polysorbate 20,
Allantoin,
Cyclomethicone,
Dipotassium Glycyrrhizate Polyacylamide,
C13 - C14 Isoparaffin,
Laureth-7,
Vinyl Dimethicone,
Lauryl Dimethicone Crosspolymer,
Ethylhexyl Stearate,
Laureth-23,
Methylparaben,
Disodium EDTA,
Glycerin,
Water, and
Perfume.
Buy Dermavexin
Dermavexin is one of the most expensive skin care creams on the market. The price for one bottle of Dermavexin, which is a one-month supply, is $145; two bottles are $225, and three bottles will set you back $295. Shipping charges are $7.99 for an order containing one bottle and free if two or more bottles are ordered.
The manufacturer of Dermavexin offers a 60-day money-back guaranty. If for any reason a customer is unhappy with results, they can return the unused product for a full refund less handling and shipping costs.
Dermavexin Complaints
We found very few complaints about Dermavexin. Almost all users were able to see visible results after several weeks of using Dermavexin. A few customers complained of skin irritation, but most were able to tolerate the ingredients found in Dermavexin's formula.
Does Dermavexin Work?
Dermavexin is a fairly impressive skin care cream, with almost all positive customer reviews. Its biggest drawback is the price; $145 is a lot to pay each month, and it will really add up over time. If you have lots of money to spend on skin care, Dermavexin may be a good choice in creams designed to reduce the signs of aging.
Interested in our analysis of a top-performing wrinkle product that costs less than Dermavexin? View our in-depth wrinkle cream comparisons.
How does Dermavexin compare?
All information is accurate to the best of our knowledge at the time of publication.
© 2023 WrinkleReview.Com

Sponsored Ads