Rejuven Eye Max Review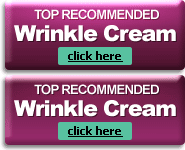 .
Rejuven Eye Max claims to be the wrinkle cream of all wrinkle creams. If their website is to be believed, this unique anti-wrinkle formula is better than Botox, effective for both men and women, and "the fountain of youth in a bottle". Naturally, any well-informed consumer might find such glowing praise a bit suspicious. Our review squad did, so we decided to do a little digging. The results of our in-depth investigation are located here in this review. Fair warning, though: what we've discovered may change your whole outlook on anti-aging creams.
Rejuven Eye Max does not advertise their prices online, nor do they officially sell their product through 3rd party vendor sites such as Amazon or Ebay. Instead, they offer customers a "free" trial of the product (even though they will immediately charge you for shipping and handling) and, should you fail to end your "free" trial within the 14-day trial period, you will be automatically billed $87.41 every thirty days.
Rejuven Eye Max Ingredients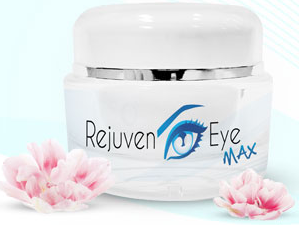 The active ingredients in Rejuven Eye Max will vary depending on which one of the dozens of manufacturer-sponsored websites you happen to visit. We found a few pages who insist that the active ingredient is Matrixyl 3000. If this claim is true, then that's good news, because that means Rejuven Eye Max might actually be an effective anti-wrinkle cream. However, during our search, we found another page which mentioned the ingredients SYN-COLL, REGU-AGE, DuPont Glypure, and Pronalen Fruit Acids, which are much less well known anti-aging ingredients. Strangely, though, there was no mention of Matrixyl 3000 on that page. Overall, our researchers had a great deal of trouble finding reliable information on Rejuven Eye Max active ingredients.
Rejuven Eye Max Instructions
The only instructions we could find were to wash your face, gently pat dry, apply the cream, and allow it to dry before continuing with the rest of your skin care regimen (including makeup). But that left us with more questions than answers: where do we apply it? Is this an all-over moisturizer, or an eye cream only (as the name would imply)? Are we supposed to use it once or twice per day? And when we clicked the "more info" link, hoping to find answers to our questions, we were re-directed to a sales page for an entirely different (and more expensive) wrinkle cream.
The Final Word on Rejuven Eye Max
While researching Rejuven Eye Max, one of our researchers realized that we had previously written a review for an eerily similar product, DermaJuvenate. Sure enough, one of the sites offering a "free" trial of Rejuven Eye Max was also trying to push a dual trial of both products. It seems to us as though both products are manufactured and sold by the same company, which has been given a poor rating by the BBB in the United States for their significantly high number of customer complaints.
How Does Rejuven Eye Max Compare?
All information is accurate to the best of our knowledge at the time of publication.
© 2023 WrinkleReview.Com

Sponsored Ads