Veralyze Reviews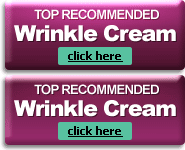 .
Veralyze, like many other wrinkle creams out on the market, claims to be able to reduce fine lines, wrinkles, dark circles under the eye, crow's feet, and under-eye puffiness with a powerful concentration of proven anti-wrinkle peptides. But does it really stand out from the crowd? Or is it drowning in a sea of copycat products which don't actually deliver on their anti-aging claims? Our experts took a close look at this cream, and you can read all about our results here in this review.
A single 1 oz. jar of Veralyze retails for $99.99, but you can pick it up from the manufacturer's website for $29.95. You can also order a jar from Amazon for a modest $34.95 (plus shipping).
Ingredients in Veralyze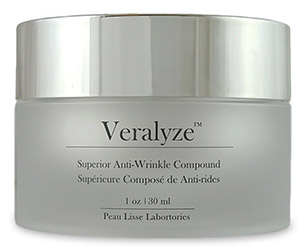 The ingredients list, among other advertised aspects of this beauty cream, are somewhat inconsistent. The manufacturer's main website says there are 3 active ingredients (with some very creative names). The first, Alpafor Gigawhite, is made from Alpine plant extracts and reportedly reduced age spots by 80% in an unnamed research study. There's Also Darkout, which is apparently capable of lightening skin, stimulating collagen production, and has antioxidant properties. And finally, there's Regu-Age PF, which reduces the appearance of dark circles and reinforces your collagen matrix all while also being paraben-free.
Other websites, including 3rd party vendors which are favorable toward the product, claim that the number of active ingredients is somewhere between 4-6, that the concentration of these active peptides is somewhere between 25-30%, and that the formula actually contains real and clinically proven anti-wrinkle compounds, such as Argireline and Palmitoyl pentapeptide-4.
How to Use Veralyze
Here is another area where our research team ran into inconsistencies regarding Veralyze's intended use. Some websites, many of which are promoting the product in a positive light, claim this is an under-eye cream. Others state outright that it can be used all over your face for anti-aging benefits.
The Final Word on Veralyze Cream
To their credit, the manufacturers of Veralyze have included some respectable peptides into their formula (according to some sources). Why these are not advertised on the product's main page is anyone's guess. It is also comes at a fairly affordable price when you compare it to other creams with similar ingredients.
The biggest thing that makes us worry about Veralyze is the inconsistency of their advertising. For a company which claims to have rejected every advertising firm that knocked on their door (in order to pass along those savings to you, the customer), maybe they should go back and rethink that decision. Even the pages which post glowing reviews all say different things about this cream's intended use, its main ingredients, and how much you should pay for it. To be fair, this could be the result of certain retailers trying to sell counterfeit versions of Veralyze. It could also mean that this cream might not live up to its lofty claims.
How Does Veralyze Compare?
All information is accurate to the best of our knowledge at the time of publication.
© 2023 WrinkleReview.Com

Sponsored Ads