Retin-A Wrinkle Cream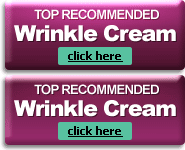 .
Rated:
3.5

out of

5


by

WrinkleReview.com
Retin-A is the trade name of the drug tretinoin. Retin-A is a topical preparation of Vitamin A. Retin-A can help to reduce wrinkles and sun damage, but has many reported side effects including sensitivity to sunlight and irritation. Retin-A was one of the first big anti wrinkle skin care products developed in recent decades and enjoyed a great deal of popularity.
What is Retin-A?
Retin-A (tretinoin) is a topical preparation of Vitamin A, and therefore has antioxidant properties, just like the vitamin by itself. It is an acid derivative of retinol (Vitamin A). Retina can be found sold under a variety of other brand names.
What does Retin-A do?
Retin-A works by activating, on a genetic level, certain cell receptors. This is the same mechanism that all A vitamins work through. When Retin-A is applied to the skin cells, the cells mature and begin to express different proteins.
The important aspect is really the effectiveness of what Retin-A does. Studies have shown that Retin-A can help reduce wrinkles, reduce acne, exfoliate dead skin cells and redistribute melanin. Melanin redistribution results in lighter, more even skin color. Thus Retin-A is often used to treat skin discolorations caused by excessive sun exposure.
Unfortunately, Retin-A has some significant side effects that impair its effectiveness. First and foremost, many people find Retin-A to be irritating when used in therapeutic concentrations. Those people experience burning sensations, along with swelling and redness. Also, Retin-A causes extreme sensitivity to the sun. Those who use Retin-A must stay out of direct sunlight or risk scarring.
Is Retin-A an effective anti wrinkle ingredient?
Yes. Retin-A has been proven to diminish wrinkles. It will not work well for those with sensitive skin, however. For those with sensitive skin, seek out other forms of topical vitamin A like retinol or retinyl palmitate.
How does Retin-A compare?
Retin-A® is a registered trademark of OrthoNeutrogena.
All information is accurate to the best of our knowledge at the time of publication.
© 2023 WrinkleReview.Com

Sponsored Ads