Lancome High Resolution with Collaser 48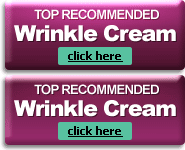 .
Rated:
2

out of

5


by

WrinkleReview.com
Lancome was originally established in Paris and started out as a perfumery. Today Lancome products has expanded to offer a complete range of beauty products including Lancome makeup and Lancome skincare. Its dedication to high standards and effective beauty products has established this brand in over 163 countries.
However, not all Lancome skin care products offer a complete solution for improving skin's overall appearance. Lancome High Resolution with Collaser 48 deep collagen anti wrinkle serum, for example is lacking one key ingredient. Lets take a further look.
A 1oz serum of Lancome High Resolution with Collaser 48 costs about $60.00.
Lancome ingredients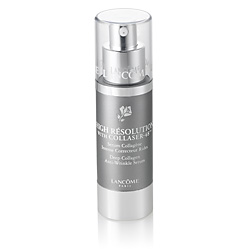 Lancome High Resolution skin care product is inspired by laser therapy. It works to boost collagen production and plump skin from the inside out. Wrinkles appear to be filled up and smoothed out. This advanced formula contains powerful ingredients such as collagen and peptides.
The collagen and peptides work to restore lost collagen in the skin. As you age, collagen production slows down causing sagging and wrinkling of the skin. Stimulating the production of new collagen firms skin and restores its elasticity. This reduces and prevents fine lines and wrinkles.
Moisture is another component that is extremely important to younger-looking skin. Unfortunately, High Resolution does work to moisturize skin and an additional moisturizer is required.
How to use Lancome High Resolution
Apply Lancome High Resolution serum twice daily, once in the morning and again at night. Follow with a moisturizer.
Lancome High Resolution: Our Evaluation
Although Lancome High Resolution contains advanced ingredients in reducing wrinkles, it is does not contain a moisturizing ingredient like Hyaluronic Acid. The fact that consumers must buy an additional moisturizer may raise the price of skin care considerably. For a complete anti aging skin care solution, consumers should consider buying products with peptides as well as a moisturizing ingredient.
How does Lancome High Resolution compare?
Lancome High Resolution with Collaser 48™ is a trademark of Lancome Paris.
All information is accurate to the best of our knowledge at the time of publication.
© 2023 WrinkleReview.Com

Sponsored Ads