Mesotherapy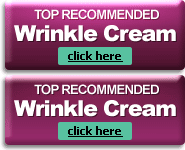 .
Mesotherapy is a relatively new procedure in the United States, though French doctors and homeopaths have been making use of mesotherapy since 1952. Essentially, meso therapy is the repeated microinjection of a cocktail of drugs, botanicals and vitamins into the mesoderm, or middle layer of the skin.
Practitioners of mesotherapy claim that this technique can help to shed cellulite, reduce wrinkles, treat migraines, back pain, arthritis and even strains and sprains. The downside is that mesotherapy requires multiple procedures (costing about $500 each) to become effective.
What is mesotherapy?
Mesotherapy is the microinjection of various substances into the mesoderm, or middle layer, of the skin. Drugs, vitamins and botanicals are injected in this way where they are absorbed by the skin and presumably treat the localized area of injection.
The mixture that is injected into the patient is usually based on homeopathic principles and may vary from patient to patient and doctor to doctor.
What does mesotherapy do?
Most doctors and dermatologists are leery of the claims made by those who practice mesotherapy. Claims have been made that mesotherapy can help eliminate cellulite and reduce wrinkles.
Subdermal injections of proven anti wrinkle vitamins, like Vitamin A in its various forms, or even of other anti wrinkle compounds, such as Argireline, might be an effective wrinkle fighter. But until the FDA approves the injection of these substances for this specific purpose, we're afraid that those who practice mesotherapy will remain on the fringe of dermatology.
Is mesotherapy an effective anti wrinkle procedure?
There is no definite answer to this question. Mesotherapy is neither regulated nor approved in the United States at this time. Anecdotal evidence supports the effectiveness of mesotherapy in reducing cellulite and slimming down excess fat, but there is little support for the idea that mesotherapy is an effective anti wrinkle procedure.
© 2022 WrinkleReview.Com

Sponsored Ads