Cellex-C Advanced-C Serum Review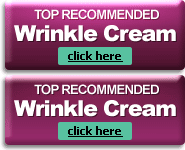 .
Cellex-C, the producers of Cellex-C Advanced-C Serum, imply that Cellex-C takes a different approach to eliminating the signs of aging. This unique formula uses several natural ingredients – including a super concentration of Vitamin C – to penetrate deep into your skin and repair minor blemishes. The Cellex-C formula also contains powerful antioxidant ingredients which can protect your skin from free-radical damage. But do they all combine to make a product that's superior to others? Find out more here.
What is Cellex-C Advanced-C Serum?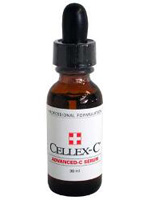 According to Cellex-C's website, the Cellex-C Advanced-C Serum formula can, with regular use, provide the following benefits:
Smooth out the fine lines and wrinkles which appear on the surface of your skin
Deliver a concentrated dose of vitamin C both on the top layer of facial skin and deep within the dermis
Firm and tighten skin that has started to sag
Produce a significant reduction in the appearance of age spots
Give your skin a healthy, radiant glow
Cellex-C Advanced-C Serum Ingredients
The active ingredients for Cellex-C Advanced-C Serum are two different forms of L-Ascorbic Acid (which is the scientific name for Vitamin C). The free-form version of this ingredient is absorbed into the top layer of your skin in order to deliver immediate results. The other form, which is hydrolyzed, is designed to be absorbed quickly and to be delivered deep into the skin to start improving the look of wrinkles and imperfections from the inside out.
Cellex-C Advanced-C Serum also contains resveratrol, a popular cosmetic ingredient which has experienced some controversy as of late. Despite numerous studies, even the most qualified scientists in the medical field can find no concrete evidence that Resveratrol has any positive or negative effect on the aging process.
Cellex-C Advanced-C Serum Concerns and Side Effects
On several vendor websites, Cellex-C Advanced-C Serum is listed as safe and gentle enough for almost any skin type. However, Ascorbic Acid is a skin irritant, and may cause pain and swelling of the skin if you are sensitive to that particular ingredient. Several different online reviews of Cellex-C have reported experiencing this reaction.
Additionally, other reviews pointed out a problem with Cellex-C's overall moisturizing ability. Some customers experienced some over-drying of the skin, and had to pair the product with an additional moisturizer. While this may not be a problem for some, the extra expense could be a concern for other consumers.
Overall Cellex-C Advanced-C Serum Review
Cellex-C Advanced-C Serum has a few positive things going for it. Its main ingredients, the two unique forms of vitamin C, promise to take a revolutionary and all-encompassing approach to improving the look of your skin. Additionally, unlike some of the other ingredients included in the Cellex-C formula, there is plenty of scientific evidence to support the claim that vitamin C is good for the skin.
However, other listed ingredients, such as the Resveratrol, lack clinical proof that they can create any sort of improvement in the appearance of fine lines and wrinkles. Additionally, the main ingredients in this product have the potential to cause painful swelling and irritation (as reported by other consumers). Lastly, the cost may be prohibitively expensive for some, which may deter some from purchasing such a product.
Cellex-C Advanced-C Serum may help you in your fight against wrinkles, but do you know how it stacks up against the competition? Check out our comparison chart to find out more!
How Does Cellex-C Advanced-C Serum Compare?
All information is accurate to the best of our knowledge at the time of publication.
© 2021 WrinkleReview.Com

Sponsored Ads