Dr. Denese's Wrinkle Rx Extreme Pro-Peptide Gel Review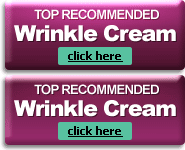 .
Doctor Denese, a specialist based in New York City, says "You do not have problem skin. You have problem products." That strong statement raises our hopes for her line of skin-softening and anti-aging beauty products. But let's focus on one in particular: Dr. Denese's Wrinkle Rx Extreme Pro-Peptide Gel, an anti-aging gel made for night use.
What Can Doctor Denese's Anti-Wrinkle Gel Do?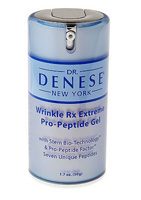 Like other anti-aging products, the Wrinkle Rx Extreme Pro-Peptide Gel's website boasts of the following product capabilities:
Makes deep defined lines and wrinkles less noticeable
Helps refine the skin
Prevents the appearance of expression lines
Results in firmer more elastic skin
Dr. Denese recommends completing her six-step program to maximize the benefits of each product. This program (also discussed in a book she authored) starts with cleansing and toning; exfoliating and purifying; stimulating cellular performance; building lipid barriers; sealing and maintaining; and finally, protecting and correcting.
What Does Doctor Denese's Anti-Wrinkle Gel Contain?
The Wrinkle Rx Extreme Pro-Peptide Gel is advertised to be equipped with Stem Biotechnology, a well-kept trade secret of Doctor Denese. According to the product's website, this technology, which is derived from botanical extracts, is combined with:
The Pro-Peptide Factor. Pro-peptides provide more protein to the skin, which in turn stimulates the production of collagen. The slowing down of collagen production is one the main culprits for noticeably aging skin. With the right amount of pro-peptides, skin cells repair themselves, collagen production is improved and the skin looks younger and more beautiful. Peptides have also been known to limit the movement of muscles in the face, thus maintaining younger looking skin in the same way that Botox does.
Retinol palmitate or carrot polypeptide. This time-tested solution for older-looking skin is a form of Vitamin A, very similar to the one which can be extracted from carrots.
15% Vitamin C. On her website, Dr. Denese emphasizes that her products contain high concentrations of Vitamin C.
What Do Doctor Denese's Customers Have To Say?
There have been some complaints online regarding the packaging of this product; particularly its pump, which may be prone to stop working after a while. It may seem like a small deal, but when paying good money for an item, this kind of problem can be slightly irritating.
Also, not all users are fans of the gel's orange tint and its strong licorice odor, but again these seem like minor inconveniences if the trade off, ideally, is younger looking skin. Also, remember to give the bottle a good shake before use.
Following the recommended step-by-step program of Doctor Denese requires faith because it sure isn't cheap. Not only will users have to invest money on its promise, it is also time-consuming and sometimes, a little confusing.
So Do You Trust Doctor Denese With Your Skin?
Being one of the first skin specialists to focus on her anti-aging formula, Doctor Denese brings some credibility to her brand. She can adequately back up her claim that she has been generous with concentrations of great anti-aging and skin healing ingredients. She has also remained at the forefront of innovation when it comes to product development. The official website enables you to do a quick purchase and so do many other online shops. With no reported catastrophic results from the continued use of her line of products, they may be worth considerations.
Curious to know which Anti-wrinkle products rated higher than Doctor Denese Rx Extreme Pro-Peptide Gel? Check out our comparison chart to find out more!
How Does Doctor Denese Rx Extreme Pro-Peptide Gel Compare?
All information is accurate to the best of our knowledge at the time of publication.
© 2021 WrinkleReview.Com

Sponsored Ads