Can Donell Skincare's Telomera Fight The Signs of Aging?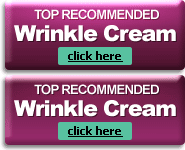 .
The technology of Donell Skincare's Telomera claims to work at the cellular level to reverse the aging of skin. Telomera is Donell Skincare's intensive anti-aging skin moisturizer, a product said to have been inspired by a Nobel-Prize Winning Study on human DNA.
Do you think Telomera can live up to this kind of hype? Here, we briefly examine Telomera and how it claims to work.
About Donell Skincare's Telomera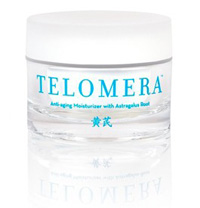 In exploring Donell Skincare anti-aging approach, we must understand what telomeres are. In 2002, a study, which won the Nobel Prize, has shown the critical roles that telomeres play on DNA and cell renewal. Telomeres are parts of the human cell whose main function is to protect chromosomes.
It is believed that when the telomeres of the skin erode over time, this leads to tissue degeneration, and in the long run, aging. Thus, for the skin to look younger, skin cells must be renewed; telomeres –just like collagen, moisture and everything else that time takes away— must be adequately replaced. Donell Skincare Telomera is billed to contain natural ingredients that stimulate the reproduction of telomeres.
Does it sound complicated? Just think of it this way: theoretically, with the use of Donell Skincare Telomera, older skin reproduces as much telomeres as younger skin. Skin cells behave as though they were younger; they look as though they were younger too.
What Can Donell Skincare Care's Telomera Do For You?
According to Telomera's website, the use of Telomera has several positive benefits:
Improves skin's moisture, elasticity, and smoothness
Stimulates the production of telomerase and cell renewal
May have the same anti-aging effects of Botox
Boosts the production of Collagen
Reduces the other signs of skin aging like wrinkles and dryness
Strengthens the skin's immune system
What's in Donell Skincare's Telomera?
What may surprise some people is that Telomera contains powerful ingredients aside from Telomerase, which is the ingredient inside Telomera that purports to stop the aging process within DNA. Some of the main ingredients within Telomera include:
Astragalus Root. This Chinese herb contains Telomerase. This ingredient is this product's "claim to fame," and is what may help keep cells young, which will in turn keep the skin young.
Retinol. Derived from Vitamin A, Retinol is well-known as a reparative skin ingredient and is great for collagen boosting.
Argireline. Argireline reduces the appearance of facial lines developed by tense facial muscles. This works like Botox by slightly inhibiting movement of the facial muscles around it.
Matrixyl 3000. This is another favorite when it comes to anti-aging science. All skin care manufacturers will confirm that for skin to look young, old and damaged cells must be replaced by new and healthier ones. This raw peptide material has the primary function of rejuvenating skin cells, although research is limited as to just how effective this ingredient is.
Is There a Catch to Using Telomera?
If this great concept were backed by honest testimonials on the efficacy of Telomera, then Donell Skincare's aging solution would be a fabulous buy! Although it isn't cheap, its comprehensive formula packed with effective anti-aging ingredients makes it reasonably priced. Unfortunately, you are likely to end up wanting should you attempt to look for credible product testimonials. For now then, much of this decision will have to be left to faith due to the lack of reliable testimonials. It is easy to purchase Telomera online; with the powerful combination of Chinese Herbs, Retinol, Argireline and Matrixyl 3000, one should not be disappointed with its wrinkle fighting ability. However, there is no evidence that Telomera actually lives up to the claims that it stops the aging process of DNA.
To find out more about other anti-aging products, including which products were rated the highest after evaluation, take a look at our comparison chart.
How Does Donell Skincare Telomera Compare?
All information is accurate to the best of our knowledge at the time of publication.
© 2021 WrinkleReview.Com

Sponsored Ads