Dr. Michelle Copeland Emerge Facelift Cream Review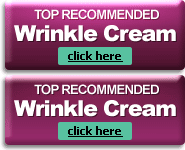 .
Harvard-educated Dr. Michelle Copeland is a prominent cosmetic surgeon based in New York. She believes that appearance boosts a person's confidence personally and professionally and so to help women regain that youthful beauty and confidence, she developed Emerge Facelift Cream.
However, as anyone who has observed the skincare industry for even a brief time knows, more often than not, that talk is cheap. Let us see how this product fares against many other anti-wrinkle creams flooding the market today.
Dr. Michelle Copeland Emerge Facelift Cream: Product Claims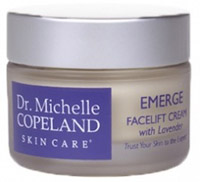 According to its official website, Emerge Facelift Cream is fully loaded with antioxidants and calming lavender. By applying this cream daily in the neck and face, it's claimed that women may see visible improvements in terms of:
Reducing lines and sagging in the skin
Tightening the skin
Providing an overall youthful appearance
Dr. Michelle Copeland Emerge Facelift Cream: Ingredients
Emerge Facelift Cream contains the following anti-aging ingredients:
Resveratrol. This is the primary ingredient of Emerge Facelift Cream. It is a powerful natural anti-oxidant which may be found in certain plants, and is most famously found in red wine. While resveratrol has many benefits outside of skincare, it has been added to this product to help strengthen thinning skin, among other things.
Argireline. Often referred to as "Botox in a jar", Argireline works to relax facial muscles. The repeated contractions of facial muscles are partly to blame for the appearance and deepening of expression lines. By relaxing these muscles, it is less likely that laugh lines and creases around the eyes and forehead will develop quickly.
Lavender. Lavender comes from the word, "lavare" which means "to wash." For the skin, the cleansing and germicidal properties of lavender are wonderful for skin healing. Lavender possesses restorative qualities and is a good remedy for damaged and aging skin.
Dr. Michelle Copeland Emerge Facelift Cream: Feedback and Overall Review
Dr. Michelle Copeland herself has quantified the success of the Emerge Facelift Cream. After conducting a study on how effective this revolutionary cream is, the top New York surgeon proudly claims that:
87% of the product users began to have better-moisturized skin
84% of them noticed smoothness in the texture of the skin
71% developed firmer skin
Unfortunately, there aren't enough independent reviews to confirm Dr. Copeland's supposed success as a skincare product, and after a quick look at the full ingredient list, aside from the inclusion of "Botox in a Jar" Argireline, there isn't much that differentiates this product from any other product out there. If you would like to give Dr. Michelle Copeland Skin Care's Emerge Facelift Cream a try despite all this, then you should have no problem doing that - despite its steep price, there are plenty of websites that sell and deliver this product right to your door.
To see what other anti-aging products are available, including our top-rated products, check out our comparison chart.
How Does Dr. Michelle Copeland Emerge Facelift Cream Compare?
All information is accurate to the best of our knowledge at the time of publication.
© 2021 WrinkleReview.Com

Sponsored Ads