EB5 Anti-Wrinkle Cream Review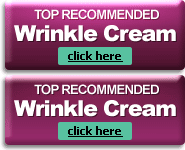 .
EB5's website advertises that you don't have to look older than you feel, and their patented wrinkle-fighting formula can help you reflect a youthful appearance outside as well as on the inside. They have a large amount of glowing reviews on their own website, as well as the consumer review sections of independent internet vendors. But does EB5 live up to the hype, or is this hype just manufactured? Keep reading to find out!
What is EB5?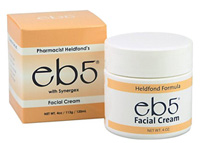 According to EB5's website, when using EB5 twice daily as directed, the following results may appear:
An increase in the amount of moisture your skin can absorb
Enhancement of the youthful and radiant look of your skin
To look as young on the outside as you feel on the inside
Protection from both environmental and age-related signs of skin degeneration
Seeing your skin softer, smoother, and less wrinkled
EB5 Ingredients
As with all products, a close examination of the anti-aging ingredients list is warranted before considering any of the claims the product's manufacturers may make. The name of the wrinkle cream, EB5, comes from the fact that Vitamin E and vitamin B5 are two of the main ingredients. The special Synergex proprietary blend of these vitamins and other ingredients reportedly (according to the product's manufacturers) penetrates the skin in a revolutionary new way in order to repair its structure from the inside out.
However, the specific type of vitamin E found in EB5 (Tocopheryl Acetate) has been classified as both a skin irritant and having possible links to cancer according to several studies (although this applies to very high amounts of the ingredient). And this isn't the only ingredient on EB5's product label which has a bad reputation: according to other scientific studies, Triethanolamine, a pH balancer, and its two paraben-based ingredients (Methylparaben and Propylparaben, both preservatives) also may be linked to cancer.
EB5 Concerns and Side Effects
As stated above, the specific formula of vitamin E contained in EB5 has the potential to irritate your skin. Although the risk may be slight, it is higher for individuals who have sensitive immune systems or suffer from eczema. Additionally, the long list of ingredients which have links to increased risk of cancer, although the risk is small and less dangerous with short-term use of the product, might make some potential consumers uneasy.
Overall EB5 Review
EB5 anti-wrinkle moisturizers can be purchased through various online outlets. It runs for about the same price as a typical drug store beauty product, and might even be stocked on the shelves at some local retailers.
One thing that EB5 has going for it is the seemingly passionate support of its customer base. Several different online sellers have dozens of positive reviews posted regarding this anti-wrinkle product. But the product label contains several controversial and potentially harmful ingredients, according to independent scientific studies. If this worries you, it may be best to consider using a cream with all-natural ingredients, or one with ingredients proven completely safe over time.
To find out more about other products on the market, including creams that contain safer ingredients, take a look at our wrinkle cream comparison chart.
How does EB5 compare?
All information is accurate to the best of our knowledge at the time of publication.
© 2021 WrinkleReview.Com

Sponsored Ads