Hibiclens Solution Review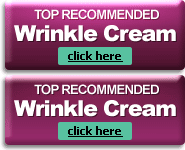 .
Hibiclens Solution, otherwise referred to as Hibiclens Chlorhexidine Gluconate Solution 4% is an antiseptic skin cleanser, and is used as an antimicrobial to fight a large variety of microorganisms that can cause diseases. Hibiclens Solution's key ingredient is used in some anti-aging creams. But does Hibiclens work as an effective anti-aging product? Find out here.
The Benefits of Hibiclens Solution
There are many benefits of using this product, one of which is to keep wounds clean before and after surgery. Though this product isn't considered an anti-wrinkle product, it helps to produce better looking skin in people of all ages. Hibiclens Solution is a very impressive and strong general cleanser, which is said to: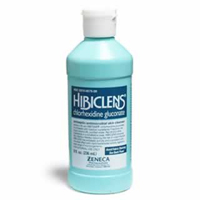 Fights and prevents infections and bacteria in the skin
Gently cleans the skin without drying or irritating it
Bonds well to the skin, sustaining an antimicrobial effect for up to 6 hours
Effectiveness is increased with consistent use
Heals and moisturizes the skin, which relates to many anti-aging products that claim to smooth skin while fighting wrinkles.
Ingredients in Hibiclens Solution
The key ingredient of Hibiclens Solution is 4% w/v Chlorhexidine Gluconate, which is actually an anti-bacterial agent. What's interesting is that Chlorhexide Digluconate, a form of Chlorhexidine Gluconate, is an ingredient found in some anti-wrinkle firming treatment creams as well as a preservative in makeup. Some of the inactive ingredients of Hibiclens Solution are isopropyl alcohol 4% and purified water in a mild pH-balanced base.
This cleanser has been clinically tested by Dermatologists and the Cosmetic Ingredient Review Expert Panel, or CIR, to be safe and effective. However, because of the strength and potency of this product, it should not come into contact with the eyes, ears or mouth, otherwise serious harm or permanent injury can occur. Some people may have an allergic reaction to this product, such as irritation, and should immediately cease its use and consult a physician, especially because allergic reactions may signal a more serious problem. This product is poisonous as well. When using Hibiclens Solution, it's important to strictly follow the guidelines and directions for correct usage.
Reviews and Side Effects of Hibiclens Solution
Reviews of Hibiclens Solution seem to portray a customer base that is somewhat happy with Hibiclens solution as a skin cleanser, but not as an anti-aging product. From promoting quick healing of the skin, to keeping off bacterial infections, Hibiclens Solution is a great household remedy that's highly promoted and used by doctors, surgeons and dermatologists.
According to a host of reviewers, Hibiclens Solution is a skin cleanser that is very gentle and won't dry out the skin, unlike many antiseptic cleansers. It also has a slight fragrance that is pleasing to many users. Many reviewers also noted that this product has successfully helped them to fight and kill skin infections, such as Staph infection, as well as effectively curing facial cystic acne.
Other than side effects from misuse or from allergic reactions to this product, there were virtually no major side effects, although some reviewers experienced a brief burning sensation after use.
Concluding Remarks Regarding Hibiclens Solution
Hibiclens Solution is readily available online. Its main drawback is that as an anti-wrinkle product, it really doesn't offer much, as it doesn't have any of the well-known anti-wrinkle ingredients, such as Argireline, Matrixyl, or AHA, that are featured in all the top formulas; however, as an antiseptic skin cleanser, it definitely does its job.
Want to know which products had better wrinkle-fighting results? Check out our comparison chart to find out!
How Does Hibiclens Solution Compare?
All information is accurate to the best of our knowledge at the time of publication.
© 2021 WrinkleReview.Com

Sponsored Ads