Dr. Jeannette Graf, M.D. Collagen Serum Review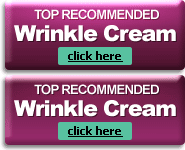 .
When it comes to wrinkle creams, which source of information seems more trustworthy: a flashy ad in a magazine, or a certified dermatologist? If you answered "a doctor, of course", and you firmly believe that is the only way to go as far as beauty recommendations go, then keep reading. This review will tell you what you need to know before purchasing Dr. Graf's Collagen Serum.
What is Dr. Jeannette Graf's Collagen Serum?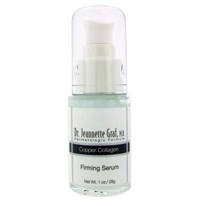 Dr. Jeanette Graf's Collagen Serum contains a hydrolyzed form of collagen and elastin, which can theoretically be absorbed into the skin more easily than regular collagen and elastin. According the company's online product description, this product can:
Plump up and hydrate your skin
Smooth out unsightly wrinkles
Improve the luminous look of your facial skin
Help your skin rebuild lost collagen as you age
Exfoliate dead skin cells to keep your skin looking fresh
What ingredients are in Dr. Jeannette Graf's Collagen Serum?
Dr. Graf's Serum contains two main ingredients: hydrolyzed collagen and hydrolyzed elastin. Healthy collagen and elastin are the building blocks of young skin, so theoretically, the more-easily-absorbed versions of these proteins can make skin look younger. But is this really true? We find out here.
Hydrolyzed Collagen: Collagen is responsible for supporting the skin, and hydrolyzed collagen is supposed to be easier for the skin to absorb, since it is smaller in composition than regular collagen. So this is the perfect ingredient for an anti-aging cream, right? Wrong. Studies have shown that hydrolyzed collagen doesn't affect collagen under the skin, but can serve as a great moisturizer or temporary line filler. As of right now, there are no products on the market with truly transdermal collagen.
Hydrolyzed Elastin: Elastin is the protein responsible for skin's elasticity. When skin stops being flexible, collagen forms permanent creases, and wrinkles form. Just like with collagen, if not for its large size, it would easily be one of the greatest anti-aging ingredients. Just as with hydrolyzed collagen, hydrolyzed elastin is still too big to be effectively absorbed into the skin, and there are still no products on the market with truly transdermal elastin.
Does Dr. Jeannette Graf's Collagen Serum have any side effects or complaints?
Some people have experienced an allergic reaction when applying topical creams with collagen and elastin onto their skin. Additionally, your results may vary depending on how you apply the serum to your skin. The producers of Dr. Graf's Collagen Serum strongly urge you to apply it to moist skin, because a dry skin application might give you lackluster results. After checking several sources for complaints, the most common complaint with this product seems to be that it doesn't absorb well into the skin, especially if the skin is not at the appropriate dampness level when applied.
Where can I buy Dr. Jeannette Graf's Collagen Serum? What's your overall review on the product?
There are several online vendors who sell Dr. Graf's Collagen Serum for about the same price as you would pay for an everyday beauty cream from your local pharmacy. This has even been featured on the home shopping network from time to time, so it shouldn't be too hard to find.
While Dr. Graf's Collagen Serum promises miraculous results, its ability to make good on these promises remains inconclusive. The makers of this product claim that it delivers collagen into the skin using revolutionary technology, but a quick glance at the ingredient list shows many popular chemicals and stabilizing agents you can find in nearly all wrinkle creams. Those with sensitive skin may experience an allergic reaction to some of this cream's main ingredients. Furthermore, you may not get the results you expect if you fail to apply the product in a specific way.
Are you interesting in learning more about the most popular anti-wrinkle creams available on the market? Then take a look at our comparison chart and find out which rated best.
How does Dr. Jeannette Graf, M.D. Collagen Serum compare?
All information is accurate to the best of our knowledge at the time of publication.
© 2021 WrinkleReview.Com

Sponsored Ads