Lancaster Wrinkle Correcting Night Cream Review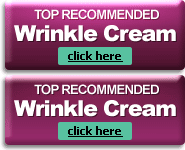 .
Lancaster Skin Care offers a large variety of wrinkle correction products. According to the official Lancaster website, any skin type is addressed with the many wrinkle creams and elixirs that they have made available. Lancaster has had over 30 years of experience with "Retinol technology" producing their age-defying products. But is experience really the best teacher in this case? We find out more here as we examine their "Wrinkle Correcting Night Cream".
What is Lancaster Skin Care?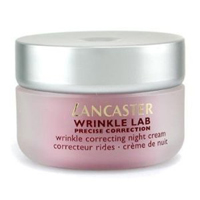 According to marketing materials and website, all Lancaster Skin Care products have an exclusive "wrinkle repair system" which works with the skin's own "scar healing process" to correct facial wrinkles. Anti-wrinkle day and night creams by Lancaster works to instantly refresh fatigued skin and leave it noticeably smooth. According to the official Lancaster website, its wrinkle cream products are supposed to:
Repair damage to the skin caused by UV rays
Lift and firm the skin
Moisturize the skin
Plump up the skin to reduce light and heavy wrinkles
Radiate the skin
Work for all skin types, even sensitive skin
In addition, the Wrinkle Correcting Night Cream is purported to "trap wrinkles from every angle" by using new technology.
Lancaster Skin Care Ingredients, Side Effects And Reviews
Doing an online search for Lancaster's Wrinkle Correcting Night Cream revealed little to no listings of ingredients, no side effects and no reviews. Even on Lancaster's own website, ingredients are only mentioned when referring to the product line as a whole. One ingredient that Lancaster boasted on regarding their anti-wrinkle creams was the revolutionary Retinol-Matrix complex that's created with Lancaster's exclusive ingredients. Retinol is actually Vitamin A, which is known as a very effective anti-wrinkle ingredient. Retinol is an essential vitamin for the skin, as it easily penetrates into the lower layers of the skin to regenerate and renew skin cells and help initiate collagen production. Retinol also acts as a skin exfoliator, which helps to clear up pores and successfully cure acne. Retinol, however, can have some side effects, such as cancer and organ system toxicity. In some, Retinol can produce severe skin reactions, such as thinning of the skin, redness, peeling, burning, itching and scaling. Care should be taken when using Retinol in the sun, as it can increase the likelihood and intensity of sunburn.
Lancaster Skin Wrinkle Cream Conclusions
Lancaster wrinkle cream products are readily available online, but are moderately expensive. There are some wrinkle creams that are even pricier, but this one isn't exactly too affordable. With no reviews from consumers, and no listings of ingredients to go by, purchasing Lancaster's wrinkle correction creams is totally left up to the buyer's discretion alone. Purchasers of this product may want to see if there is a money-back guarantee offered prior to purchasing this product.
Curious as to how Lancaster Skin Care stands up against the competition? Check out our comparison chart to find out!
How Does Lancaster Wrinkle Lab Night Cream Compare?
All information is accurate to the best of our knowledge at the time of publication.
© 2021 WrinkleReview.Com

Sponsored Ads