Leigh Valentine's Firmalift Review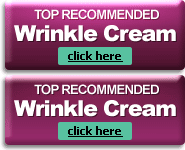 .
The advanced anti-aging serum, Firmalift, which is endorsed by celebrity Leigh Valentine, is an advanced serum that is touted to dramatically revive the youth of mature skin. Manufactured by the company Distinction, it is sold as a gentle and non-invasive Botox alternative.
Can Firmalift turn back time and help you look five to ten years younger? Let us go over the claims of, ingredients in and feedback on Firmalift by Leigh Valentine.
What is Firmalift By Leigh Valentine?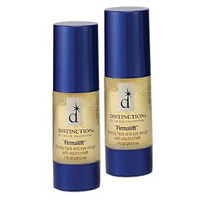 Firmalift by Leigh Valentine should be massaged gently onto the face morning and night as part of the daily beauty regimen.
It is actually part of Distinction's Non-surgical Face Lift System, which is designed to lift, tone and enhance elasticity. Other products included in the set are Non-Surgical Face-Lift Powder, Blue Peel Non-Surgical Face-Lift Activator and Skin Renewal Booster.
According to the product's website, Firmalift, in particular, aims to:
Reduce appearance of fine lines and wrinkles up to 57%
Improve skin firmness
Smooth out wrinkles
Make skin soft and supple
Prevent skin sagging
Tighten skin by 35%
What Are The Ingredients Of Firmalift By Leigh Valentine?
Aloe Extract. Aloe vera has long been known to heal burns, wounds and skin irritation. The healing properties of aloe make it an excellent fit to help resolve the problems of mature skin.
White Willow Extract. A tree commonly found in Europe and Asia, the White Willow is believed to cure inflammation. Ancient Egyptians and the Greeks are said to have already acknowledged the medicinal properties of its bark and extracts.
Elastisome. Created from botanical extracts found in Asia and Texas, this product is an old treatment for aging skin. Elastisome is composed of three main ingredients: Butylene Glycol to hydrate the skin; Hydrocotyle to treat wounds and other defects; and Coneflower Extract to stimulate the immune system and fight infections.
Hydrolyzed Elastin and Soluble Collagen. As skin matures, its production of collagen goes down and so does elasticity. Many anti-aging products contain both of these ingredients because they replenish collagen lost over time.
What is the Downside?
So far there are no adverse effects reported with the continued use of Firmalift. Made from plant extracts, many reviewers online say that it is safe to use for skin lifting.
One downside though is that Firmalift is marketed with three other products and it is recommended that they be applied together as part of a step by step Non-surgical Face Lift System. This marketing strategy will end up costing women more. Using Firmalift only may not result in dramatic transformations so to optimize the benefits of Firmalift, women may have to buy the entire set and follow the entire program. By itself however, Firmalift is relatively inexpensive and it can be easily purchased online.
Manufactured by Distinction and enthusiastically promoted by Leigh Valentine, Firmalift is rousing the interest of many women who need skin lifting but would rather avoid the risks of cosmetic surgery. It may be worth consideration if a woman doesn't mind buying the entire set at once.
Like to know which Anti-wrinkle products rated higher in our tests than Firmalift? Check out our comparison chart to find out!
How Does Leigh Valentine Distinction Firmalift Compare?
All information is accurate to the best of our knowledge at the time of publication.
© 2021 WrinkleReview.Com

Sponsored Ads