Lumedia Review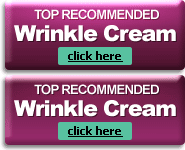 .
Lumedia is a new product that claims to fight the signs of aging through the overall improvement of your skin's complexion. While it doesn't necessarily focus on wrinkles, it does promise to lighten, brighten, and increase the luminosity of your skin. Moreover, Lumedia also claims to help reduce the appearance of such blemishes as acne scars, liver spots, and freckles, which can show up as you age. But do these claims hold water?
What is Lumedia?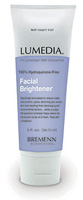 Lumedia is an anti-aging facial treatment which also acts as a skin lightener, but without the harsh chemicals present in similar products. According to Bremen, the manufacturer of Lumedia, with regular use Lumedia can:
Brighten the appearance of your facial skin
Assist in returning a "baby face glow" to your complexion
Help fade unsightly acne scars, freckles, discoloration, and age spots
Reduce your need to use makeup and concealer in order to cover unattractive blemishes
Produce a naturally younger-looking appearance
Deliver skin-lightening results with a Hydroquinone-free formula
Lumedia Ingredients
One of Lumedia's main selling points is the fact that its brightening formula is free of the controversial ingredient Hydroquinone. In lieu of this, the cream relies on Phyllanthus Emblica Fruit Extract, an ingredient which has been shown to be more effective as an antioxidant and a wrinkle reducer (oddly, this is not advertised). It also has some reported ability to regulate how the skin produces pigment, therein reducing dark spots, although the science supporting this is new and requires further study.
Another pigment-controlling ingredient is Rice Bran Extract. However, high doses of this ingredient may skew hormone levels and lead to increased testosterone in the body. It is uncertain whether or not the amount of Rice Bran extract in Lumedia is high enough to cause this unwanted result.
Lumedia Concerns and Side Effects
An online search of Lumedia reviews shows mixed results. Opinions vary widely between an unconditional love of the product to dissatisfaction with either delayed or non-existent results. Some customers admitted that it did give them a "glow", but that it was ineffective at reducing unwanted pigmentations on their skin. A minority of consumers also reported breakouts and rashes appearing on their face as a side effect of trying Lumedia.
Overall Lumedia Review
While some online reviews relish glowing praise on Lumedia, several internet vendors have discontinued it. It can still be found from other sellers and some discount department stores, but at wildly varying prices. You could find it on the shelf of a closeout store for the cost of a nice bottle of wine, or you can purchase it from an online vendor for up to ten times that amount.
Lumedia put a lot of effort into advertising the fact that it is Hydroquinone-free. While some consumers may specifically be looking for an anti-aging skin brightener made from natural ingredients, the contents of Lumedia might not live up to their expectations (according to some consumer opinions).
Lumedia could help improve your overall complexion, but does not help to eliminate or lessen the appearance of wrinkles or fine lines, so it functions as a sort of anti-aging product, but not an anti-wrinkle product. Because of this, it seems severely limited when compared to other creams that do more.
Are you curious to find out how Lumedia compares to competing anti-aging products? Check out our wrinkle cream comparison chart to find out!
How does Lumedia compare?
All information is accurate to the best of our knowledge at the time of publication.
© 2021 WrinkleReview.Com

Sponsored Ads