Nina Ricci Skin Care Review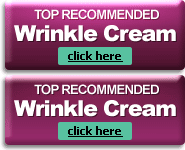 .
Nina Ricci Skin Care products began when Madame Nina Ricci founded her business in 1932 and began selling clothes, and eventually perfume. The prestige attached to her name grew in France and Nina Ricci soon became one of the most famous fashion houses in the country. Nina Ricci later began to offer a greater variety of products, including a line of skin care products and anti-aging products. But does this treatment live up to its prestige?
What is Nina Ricci Skin Care?
Nina Ricci skin care offers an anti-wrinkle product called Time Defense and Skin Replenishing Night Cream. According to marketing materials, this product works in 3 steps, catering to various skin types, and is intended to:
Reduce visible signs of aging and the appearance of fine lines and wrinkles
Smooth the skin
Give the complexion an overall youthful look
Give immediate and long-lasting effects on the skin
Ingredients in The Nina Ricci Skin Care Wrinkle Products
Although the official website of Nina Ricci did not offer much information regarding their wrinkle defense products, they did offer some natural ingredients that are said to boost the skin's natural healing of wrinkles, such as:
Carrot seed Oil
Rosewood Oil
Sandalwood Oil
There are no clinical trials whatsoever to prove if these natural ingredients help to lessen the appearance of or prevent wrinkles. Other ingredients that have been vaguely mentioned as part of the Nina Ricci anti-wrinkle creams are:
Rice Peptides, which is the chemical name for a chain of amino acids. While some types of peptides have been proven to benefit the skin, others have not.
Flax Extract, which carries a very rich source of alpha linoleic acid, an omega-3 fatty acid and is essential to revitalizing the skin. No clinical testing on the effectiveness of using flax seed oil in the prevention of skin wrinkling has been done.
Phytoestrogens, estrogen-like chemicals that are found in some plant foods, as seeds, grains and beans. There is no clinical testing to prove if this ingredient can successfully fight against skin wrinkles.
Yeast and Sunflower Seeds, as an anti-aging agent. No clinical testing has been done to show if this ingredient works or not as an anti-aging ingredient.
Overall Nina Ricci Skin Care Review
With a vague understanding of the Nina Ricci wrinkle correction products, little to no reviews online, no consumer testimonials or complaints, and no clinical trials on the product itself, it's impossible to know for sure if this product will work to smooth wrinkles. There are no outlined guarantees specified on the product's official website either. The Nina Ricci wrinkle cream products are also priced on the high side. A search online reveals that the Nina Ricci wrinkle creams are not so easy to get ahold of either. The Nina Ricci official website is quite difficult to find online; but even from the website, it's obvious that this company has a very limited supply of anti-wrinkle items, and mainly concentrates on its famous clothing and perfume lines.
Curious about which products turned out better in our research? Check out our comparison chart to find out!
How Does Nina Ricci Skin Care Compare?
All information is accurate to the best of our knowledge at the time of publication.
© 2021 WrinkleReview.Com

Sponsored Ads