Revision Vitamin-C Infusion Review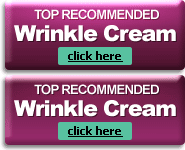 .
Revision Vitamin C Infusion cream is an anti-aging skin cream that helps to reduce the appearance of fine lines and wrinkles, and helps improve the skin's radiance and skin tone. This product is produced by Revision skincare of Dallas, TX, which is a company that claims to produce "active skincare dispensed by physicians". Now the question is, does Vitamin C Infusion cream actually live up to these expectations? We'll take a look for ourselves.
What is Vitamin C Infusion Cream?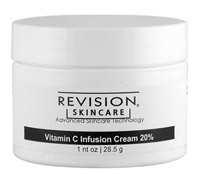 Revision Skincare's Vitamin C Infusion cream is an anti-aging skin cream that helps firm and tone aging skin when applied over fine lines and facial wrinkles. Unlike other skin creams that rely upon lab-developed molecules or chemicals to work, the main ingredient inside this cream is Vitamin C, which is about as natural as active ingredients can get. Some slated benefits (according to sales materials) include:
Reducing the appearance of wrinkles and fine lines
Brightens skin
Tones skin
Not greasy
Vitamin C Infusion Cream Ingredients
The key ingredient within Vitamin C Infusion cream is a 20% concentration of Vitamin C (L-ascorbic acid). Vitamin C is well- known for its function in immune system activity; almost everyone has enjoyed a glass or two of orange juice in hopes of getting rid of a cold. What is less spoken about is Vitamin C's effectiveness as an antioxidant in the world of skincare ingredients. Vitamin C has tested positively in laboratories as an antioxidant, although it is not known exactly how well it works once inside the body. As a skincare ingredient, ascorbic acid is said to help stimulate elastin and collagen production, although research is limited on exactly how effective this is when applied transdermally (through the skin).
Vitamin C Infusion Cream Side Effects and Complaints
People of all skin types should be able to use Vitamin C Infusion cream without experiencing any side effects. However, those who have extra-sensitive skin should test a small area of their skin prior to use to determine if their skin experiences irritation or redness. A brief search revealed no major competitors.
Revision Vitamin C Infusion Cream Overall Review
Consumers that want to buy this anti-aging skin cream can purchase it from several different online retailers. Price wise, the price of the standard 1 oz. size of this skin cream compares to other moderate to high end anti-aging creams available on the market today.
Vitamin C Infusion cream compares favorably in many aspects to many other products on the market. However, the lack of extensive and substantiated research on the effectiveness of the product and its main ingredient may make some consumers think twice about spending their hard-earned money on a product at such a high price point.
Want to know which other wrinkle-fighting products are more worth their price? Read our reviews in our comparison chart to find out which rated the best in our tests!
How does Revision Vitamin C Infusion compare?
All information is accurate to the best of our knowledge at the time of publication.
© 2021 WrinkleReview.Com

Sponsored Ads