Sta-Tight Review: Is It As Great As Botox?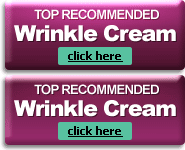 .
Wrinkles, facial sagging, crow's feet, and mature lines that appear around eyes, lips and forehead become more and more prominent as women age. There are hundreds of overwhelming techniques, procedures and products to combat the signs of mature skin. Sta-Tight claims to give consumers the best that injections such as Botox have to offer, minus the procedure.
If what the product's website says is true, Dr. Feder's anti-aging serum, Sta-Tight, works similarly to injections such as Botox, but because it is a topical cream, it spares women from injections and a trip to a specialist. Botox involves injections of protein (botulinum toxin) into the muscle, which can be risky if the injection is flubbed and may also result in the temporary bruising of the skin.
Sta-Tight -should it work- would be a wonderful alternative. The real question is… does it? Is it even possible?
The Sta-Tight Promise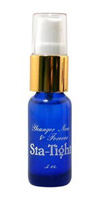 Sta-Tight is a natural topical solution that mirrors the amazing effect of Botox. According to its website, positive effects include:
Decreasing muscle contractions that cause furrows and lines
Helping prevent the formation of new wrinkles
Diminishing of wrinkles around eyes, lips and mature lines on forehead
Reducing fine lines and age lines
Younger looking skin in 3 to 4 weeks
Sta-Tight: Ingredients
Some of the main ingredients in Sta-Tight include:
Sodium Hyaluronate. Sodium hyaluronate is a kind of salt which can hold great amounts of water. So what can it do for your skin? When applied through a topical cream or solution, it can maintain and attract water, which results in hydrated, healthier, and fuller-looking skin. Sodium hyaluronate is also said to promote skin/blood microcirculation, nutrient absorption and maintain normal metabolism.
Acetyl Hexapeptide-3. Also known as Argireline, This is a shortened version of botulinum toxin or Botox. Also known as Argireline, it prevents the formation of expression lines by inhibiting muscle movement.
Sta-Tight: Customer Complaints and Overall Review
Dr. Feder's Sta-Tight promises visible results in 3-4 weeks. With a timeline as specific as this, some users expect quick transformations in the second week of use or by the end of the third week; some of those who posted feedback online felt let down because the difference wasn't as dramatic or as fast as they hoped. It must be remembered though, that every skin type is different so some users will see results sooner than others.
Notwithstanding these doubts, Argireline-based products like Dr. Feder's Sta-Tight are so far receiving more thumbs up than complaints. Sta-Tight is also affordable and can be purchased easily online. If you want to spend less money than you would on Botox but don't mind dealing with a not-so-proven track record, Sta-Tight may be worth looking into for you.
If you want to know more about other anti-aging products, including which ones scored the best in our independent review process, please check our wrinkle cream comparison chart!
How does Sta-Tight compare?
All information is accurate to the best of our knowledge at the time of publication.
© 2021 WrinkleReview.Com

Sponsored Ads