Swissline Cell Shock Total-Lift Light Cream Review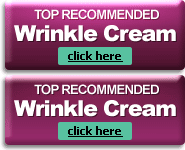 .
According to their marketing, Swissline Skin Care makes use of a combination of powerful antioxidants and its own biotechnology to make skin young again. Let's go over the pros and cons of one of their products in particular: Swissline Cell Shock Total-Lift Light Cream. Swissline Skin Care advertises this to be the most ideal anti-aging solution for women with combination to oily skin. Is this your skin type? Then let's evaluate whether or not this product can help you eliminate or ease the signs of aging on your face.
What is Swissline Skin Care's Cell Shock Total-Lift Light Cream?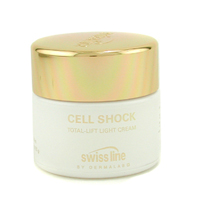 We can gather from the name alone that the Swissline Cell Shock Total-Lift Light Cream is designed to help fight premature aging and the signs it leaves on the face. According to the product's website, this cream claims to:
Reduce the signs of aging such as wrinkles and fine lines
Lift sagging skin and restore its elasticity
Prevent the cumulative damage of premature aging
Makes the skin firmer and more radiant
Give the skin a beautiful matte finish
Work best for combination to oily skin
One good thing about Swissline Skin Care is that it offers different types of creams for different skin types. Instead of the "for-all-skin-types" daily moisturizers sold online and in retail stores, this one has taken into consideration the specific requirements of particular skin types, be it dry, combination, or oily. The Swissline Cell Shock Total-Lift Rich Cream, for example, promises the same anti-aging performance as the Light Cream but is made especially for a different type of skin. Both of them, though, are equipped with the same anti-aging ingredients working on the cellular level to make your skin radiate with youth.
Swissline Skin Care's Cell Shock Total-Lift Light Cream: Ingredients
Resveratrol. This is an antioxidant that is said to help give skin protection from environmental damage.
Cellactel 2 Complex. This is a complex used exclusively by Swissline. This ingredient is said to help skin cells breathe and preserve their energy. The complex is composed entirely of botanical extracts containing plant polysaccharides and hydrolyzed proteins.
Lavender. Known for its healing and calming properties, a touch of Lavender extracts in the formula helps this light cream de-stress the skin, so to speak. The extract is also known to be an excellent antiseptic and anti-inflammatory substance.
Swissline Skin Care's Cell Shock Total-Lift Light Cream: Cons And Overall Review
Made 100% from natural botanical ingredients, this Swiss anti-aging cream should be mild on the skin, which should pose less risk to those with sensitive skin. No known adverse effect has been found with its continued use. The Swissline Cell Shock Total-Lift Light Cream for oily to combination skin may be purchased in various outlets online and in some retail stores. Just like with any other skin cream, it is advisable to test on a small portion of skin prior to regular use.
Women who are prone to breakouts may appreciate the fact that this product is formulated specifically for various skin types. With that being said, it would have been good to find affirmation from satisfied users who have concluded it to be worth the money, because unfortunately reviews on this product are scarce. We also can't be sure of exactly what is in the exclusive Cellactel 2 Complex or of its effectiveness, while the rest of the ingredients aren't so unique and can be found in many other anti-aging products. Because of these reasons and because there isn't much feedback on this product, it's probably safe to assume this is just another skincare product with a gimmick.
Want to know which anti-aging products turned out better in our research? Take a look at our comparison chart to find out!
How Does Swissline Cell Shock Total-Lift Light Cream Compare?
All information is accurate to the best of our knowledge at the time of publication.
© 2021 WrinkleReview.Com

Sponsored Ads