TriCeram Cream Review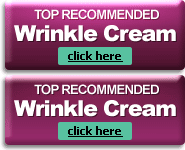 .
Older skin is drier and weaker skin – a problem which TriCeram cream is purported to address, on top of its promise to heal eczema, rosacea and other more serious skin problems. But is it actually effective as an all-around anti-aging solution?
What is TriCeram?
TriCeram is a moisturizer that can be applied to any skin type to make it soft and supple. This facial cream is also said to be hypoallergenic, non-steroidal, and fragrance-free, making it ideal for very sensitive skin. The main purpose of TriCeram, though, is that it resolves skin problems, including rashes and other skin irritations.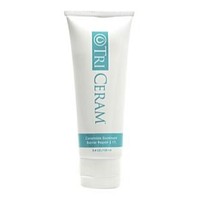 According to their website and marketing materials, TriCeram cream may be able to do the following for skin:
Make it soft and supple
Help cure rosacea, eczema, psoriasis and other skin diseases
Heal minor rashes and redness
Restore skin's natural barriers
Combat signs of aging like lack of skin moisture and loss of elasticity
What Are The Ingredients of TriCeram?
TriCeram is formulated with doses of Ceramide and Lanolin, among other anti-aging ingredients.
Ceramide. This is not just an ingredient of this product, but also an essential component of the skin. It is a type of lipid, which, when lost, results in the weakening of the skin's topmost barriers. In fact it has been found that those suffering from eczema and psoriasis have fewer ceramides in the epidermis. By applying skin products containing ceramides, one is thus strengthening the top layer of the skin and protecting the skin from irritations and diseases.
Lanolin. Lanolin, meanwhile, helps to heal skin damaged by cuts, wounds, and rashes, and is a common ingredient in moisturizers and lotions.
Hyaluronic Acid. This is commonly used in anti-wrinkle products, which makes TriCeram a good solution for aging skin too. It is an important component of body tissues where its primary functions are lubricating and cushioning. Hyaluronic acid is so critical to the health of tissues that scientists call it "the key to the fountain of youth." It is said that people who take in a lot of Hyaluronic Acid from their diet live longer and healthier.
Vitamin E. Popular for its cell renewal and skin nourishing properties, topical applications of Vitamin E and taking lots of it in from the diet is a time-tested beauty secret.
What Are Some of the Complaints About TriCeram?
Lanolin is said to cause certain allergic reactions depending on the skin type and level of sensitivity. Also especially since this is advertised as a treatment for serious skin problems, a reminder must be issued to always consult a doctor first.
As an anti-wrinkle treatment, it must also be noted that TriCeram does not contain sunscreen, collagen or many of today's vital and proven wrinkle-fighting ingredients such as Argireline.
TriCeram Overall Review: A Good Anti-Wrinkle Cream?
TriCeram is actually marketed as an eczema cream. What's good about it though is that it strengthens the natural protective layer of the skin and has moisturizing ingredients that can keep it soft. As such, it may have the capacity to help prevent the appearance of aging skin, although it's not a wrinkle cream in the truest sense.
Now, for the bad news: TriCeram has been discontinued by the manufacturer, but luckily for you, we have reviewed many other anti-aging creams to help make things easier for you.
Find out which products turned out being the best in our research. Check out our comparison chart to find out!
How Does TriCeram Cream Compare?
All information is accurate to the best of our knowledge at the time of publication.
© 2021 WrinkleReview.Com

Sponsored Ads