Vichy Reti-C Review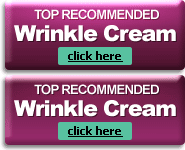 .
Vichy Reti-C is billed as the first anti-aging moisturizer with pure Retinol and pure vitamin C. Like most anti-aging creams, it promises to correct or diminish the visible signs of aging while improving the overall health of the skin.
But how does it compare to other wrinkle-fighters on the market? Listed below are a few basic facts about the product and how it compares to other anti-aging skin products.
What Is Vichy Reti-C, And What Can It Do?
According to its website, this corrective cream can:
Reduce the appearance of wrinkles
Result in a more even skin tone and smoother skin
Help prevent sunburn and shield the skin from UVA rays
Improve radiance of skin tone
Retinol, which is derived from Vitamin A, is a known solution against the appearance of surface wrinkles. When Retinol is applied the skin, it produces retinoic acid and retinoic acid stimulates the skin cells leading to faster regeneration of skin. Basically, it helps to speed up the metabolism of the skin cells.
Vitamin C, meanwhile, has been proven to enhance the radiance of the skin while evening out the tone.
The main selling point of Vichy Reti-C, is that it combines pure Retinol and pure vitamin C, which work in synergy to protect your skin from sun damage and signs of aging. It's a pure and simple formula, unlike other creams which bundle more fancy-sounding ingredients into the package.
Vichy Reti-C is best known for its ability in maintenance work under the eyes; being able to combat the development of fine lines and the darkening of the under-eye area.
What Does Vichy Reti-C Contain?
Other than Vitamin C and Retinol, the two active ingredients of the Vichy Reti-C are:
Octinoxate (7.5%, Acne Treatment) – Also known as Octyl Methoxycinnamate, this is an active ingredient in many sunscreens used to absorb and filter UV-B rays. Because sunlight can cause scars to appear deeper and darker, octinoxate also reduces the appearance of scars.
Octisalate (5.0%, Acne Treatment) – Also known as Ethylhexyl Salicylate, Octisalate is an organic compound is another sunscreen ingredient with two components: Salicylic acid and 2-ethylhexanol. The salicylic acid shields the skin from the damaging effects of exposure to sunlight while the 2-ethylhexanol gives the skin its water-resistant properties.
What's The Catch? Vichy Reti-C Side Effects And Complaints
A quick online search leads to some complaints about acne breakouts after using this product, especially from younger people. Unless this is the overwhelming reaction of most users, this may not be entirely accurate nor may it be a real cause for concern.
Also, complaints have been made about Vichy Reti-C not containing any modern anti-aging ingredients. Other competing products promise to not only prevent but reverse the signs of aging. Because Vichy Reti-C only contains basic ingredients and targets mostly sun-caused signs of aging, it may seem less appealing. For its price, many seekers of the best anti-aging cream in the market expect more.
What's The Final Verdict On Vichy Reti-C?
Vichy Reti-C can be purchased online through various outlets, and the product's website itself is very informative with prices, ingredients, and directions on how to use the product, plus testimonials.
The main con against Vichy Reti-C is the impression that it is not much more than a very fancy sunscreen. However, those who know skin and its needs realize that the powerful combination of retinol and vitamin C may help remove years off the face. Using Vichy Reti-C prior to applying make-up and going out into the sun is enough to maintain a healthy, youthful glow.
If you want to know more about other anti-aging products, including which ones scored the best in our independent review process, please check our wrinkle cream comparison chart!
How does Vichy Reti-C compare?
All information is accurate to the best of our knowledge at the time of publication.
© 2021 WrinkleReview.Com

Sponsored Ads