La Thérapie Crème Hydralift Review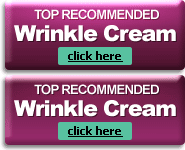 .
According to its website, La Thérapie Crème Hydralift is formulated to hydrate aging skin and simultaneously delay the natural effects of gravity by supporting cellular renewal. Although this seems like it would make Hydralift the perfect anti-aging solution, we'll take a deeper look at this product to see if any of these claims hold true.
What is La Thérapie?
La Thérapie is a Parisian skincare brand that offers several different lines of anti-aging products. The company says these products are developed by skincare professionals, and offer a variety of safe and effective solutions for deep cleansing, scarring, and skin lifting. La Thérapie Crème Hydralift is its main anti-aging product line.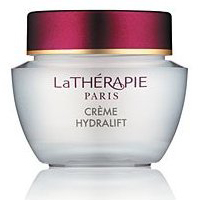 Benefits and Claims
The official website for La Thérapie Crème Hydralift boasts of a firming and lifting effect on the face and neck. The unique ingredients are said to have been strategically combined to create a formula that will lift and nourish the skin as well as lessen unwanted wrinkles and fine lines. La Thérapie's website also claims this product has other benefits such as:
Minimizing skin slackness caused by natural aging.
Improving the skin's smoothness.
Protecting and strengthening the skin from free radicals in the environment.
La Thérapie Ingredients
La Thérapie is known for using premium ingredients to enhance the supposed effectiveness of its products. What is most unique about La Thérapie Crème Hydralift is that it contains caviar, a protein-rich ingredient that may help nourish the skin. Unfortunately, caviar's effectiveness has not been backed by any official research or studies. Other "premium" ingredients in this anti-aging cream include marine collagen as well as Kitinami: brand-unique ingredients that La Thérapie has not disclosed much about, and that are not backed by any scientific or even informal research.
La Thérapie also touts its use of collagen to help increase skin elasticity. One of the first things anyone learns about skincare is that collagen, along with elastin, is one of the main building blocks of youthful skin. The second thing that most people learn about skincare is that there is no form of collagen that can be absorbed directly into the skin; the molecule is simply too large, and even with today's technology, we aren't anywhere close to a breakthrough that would enable this to happen. Instead, any collagen contained in a topical beauty product will simply sit on top of the skin, and may help fill in wrinkles and fine lines on the face cosmetically, but will wash off as soon as the user washes their skin.
Side Effects
Available user feedback and user reviews have not identified any unwanted and unlikely side effects of La Thérapie Crème Hydralift. However, because some of the ingredients aren't commonly used and haven't been properly researched, no one is sure if they'll bring about any unwanted side effects after long-term use. Of course, as with any new facial cream, especially one that contains unique ingredients, it is highly recommended that those with sensitive skin test this product on a small patch of skin prior to beginning regular use.
How to Buy and Overall Review
La Thérapie Crème Hydralift can be found online and can also be purchased through various specialty retail outlets around the United States. It is not cheap though, as one might expect for a product containing caviar as an ingredient. Unfortunately, it might be a little on the expensive side for someone who would only prefer to spend that type of money on a product that is proven as a wrinkle fighter.
Overall, La Thérapie's product has several unusual ingredients and claims to take a unique approach toward reversing the effects of aging, but offers little proof that it will work effectively in the long run.
If you want to see how it stacks up with other popular anti-aging products in the market, check out our comparison chart!
How Does La Thérapie Compare?
All information is accurate to the best of our knowledge at the time of publication.
© 2021 WrinkleReview.Com

Sponsored Ads