Avotone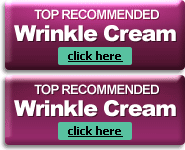 .
Rated:
2

out of

5


by

WrinkleReview.com
Avotone is a popular product that focuses on one main goal: that of relaxing facial muscles. Avotone has a very short ingredient list. This product is more focused than many others on the market, and therefore, Avotone is of great interest.
Avotone comes in a one-ounce bottle that retails for $89.95.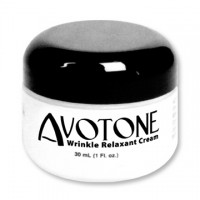 Avotone ingredients
Avotone contains one of the powerful peptide molecules, in this case, a 10% concentration of Acetyl Hexapeptide-3. This peptide, also known as Argireline, is thought to work by inhibiting the neurotransmitters that cause facial muscles to contract, causing wrinkles. Thus the action of Avotone, theoretically, should be similar to that of BOTOX® injections.
Avotone also contains avocado oil which acts as a moisturizer.
How to use Avotone
Begin with clean, dry skin. Apply Avotone at least twice daily (not to exceed three applications per 24-hour period). Use sparingly (Avotone is a concentrated formula). Massage a small amount of Avotone into the target area, using a circular motion, until completely absorbed. Avotone penetrates immediately into the skin.
While Avotone can be used on the entire face (with the exception of the eye or the eyelid), application is recommended to only the limited areas where results are desired.
Avotone: our evaluation
The high concentration of Acetyl Hexapeptide-3, a proven skin care ingredient, is the cornerstone of the Avotone formula. There are no vitamins, antioxidants or other skin nourishing ingredients to be found in Avotone. Thus, Avotone is something of a one-trick pony compared to other anti aging skin care formulas that combine peptides with antioxidants, botanicals and other skin nourishing ingredients.
How does Avotone compare?
Avotone is a product of Melliora, LLC.
All information is accurate to the best of our knowledge at the time of publication.
© 2023 WrinkleReview.Com

Sponsored Ads