Crème de la Mer

Review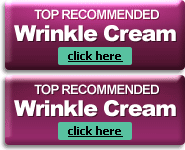 .
Rated:
5

out of

5


by

WrinkleReview.com
You always hear about the secrets of beauty being found in some far off exotic place. And, sometimes that strange place can be from under the sea. Well, that the way that the makers of Crème de la Mer have decided to market their "the Original Moisture Miracle." Basically, it's success supposedly comes from a "miracle broth" which is said to revitalize skin. Of course the company's proprietary blend of ingredients is a closely held secret. Still, what La Mer is claiming is that they have hand-harvest giant sea kelp from the seas off Vancouver Island, in Canada which may help to explain some of the rather hefty price tag to some degree. According to the producer's story it all started with a man named Dr. Max Huber in his laboratory. Apparently, on one truly unlucky day he had an accident and ended up suffering serious injuries which resulted in bad and quite visible scars all over his face and neck. In his efforts to make something to heal his own skin, he started to look at the regenerative properties known to exist in common sea kelp. And, as luck would have it, in conducting what were likely thousands of experiments, over more than a decade of research, he came up with this product.
A Closer Look at Crème de la Mer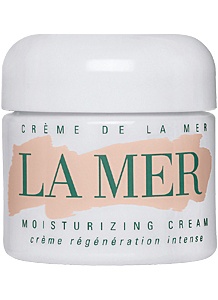 Crème de la Mer was first introduced all the way back in 1994. And, many people have said that to have been going so strong even in the ever-competitive beauty industry for twenty-five years, it has to be doing something right. The company, La Mer, makes a number of claims but the main one is that the fermentation process of giant sea kelp along with a set of "other pure ingredients" is at the core of their to their self-proclaimed cell-renewing formulation. Just one look at the list of ingredients shows that this product certainly has a number of natural ingredients that seem to have impressed some beauty aficionados who have a need or just a desire for moisturization and the soothing effects that come with it.
Still, despite the use of these ingredients, it should be pointed out that de la Mer doesn't really contain many of today's latest elements in innovative wrinkle-fighting ingredients. Indeed, no modern scientific derivatives like Retinol or Hyaluronic acid are used in its production. While this might be considered to be beneficial for some consumers who might want mostly all-natural ingredients and are not at all thrilled with synthetics, a look a bit further down the list shows that while La Mer may include a bunch of all-natural extracts, there are a handful of less-than-natural elements, as well.
For starters, the product is said to contain some ingredients that have been shown to be irritating to many women and men, for that matter, with sensitive skin or some select allergies, so if you are someone who has experienced issues like these over the years, be careful to fully review the ingredients list before buying this product. For a look at the most important and widely known but problematic ingredients in Crème de la Mer we decided to explore them below.
Positives
Creates a soft and glowing complexion
Produces a renewed look to skin on both the face and neck areas
Helps with the production of deep hydration while conditioning the skin
Leaves users with skin that is smoother and more supple.
Negatives
Comes scented with a fragrance with some find unwelcome
The full list of ingredients in its "Miracle Broth" are not fully disclosed.
Has not been tested in any scientific studies
Far more expensive than many similar products
Key Ingredients
La Mer seems to be rather proud of their list of ingredients, as indicated because of the use of the term "miracle" in their proprietary broth blend. A fast skim of the label demonstrates that they have endeavored to use numerous natural extracts from plants, leaves, nuts and other all-natural elements. Still, this is taken generally as a great signal, there are several more ingredients near the bottom of the list which could still be considered by many to be unwelcome. When someone in the industry refers to a product as having "Fragrance" you can pretty much rest assured that there is something that you probably just don't want to know about it.
"Miracle" Broth
Based on a patented, proprietary blend of elements has been scientifically designed for the maximum amount of moisturizing, and then deeply fermented for up to three to four months in order to reach its full anti-aging potential. La Mer states that this is the key to the effectiveness of their luxurious cream, and that the broth is what works to moisturize the skin for a truly fabulous and youthful look. The only stated ingredients in this broth are giant sea kelp, "natural extracts", as well as a few drops taken from the previous batch.
Citrus Aurantifolia (Lime Extract)
As with many products of this kind, lime extract is used for its powerful antioxidant powers, which is known to protect skin from free radicals and potentially slow down the aging process. Still, lime extract is also used as a skin sensitizer, meaning that the distinct cooling sensation and tingle one generally finds when the product is applied is due in part to the citrus fruit found in it. Still, In too high of a concentration, the lime extract can be found to be too harsh and irritate the skin, leading to some degree of redness and patchiness.
Paraffin
An element known to come in numerous forms, Paraffin is a mineral oil used in a wide range of skin care products. Although it is an inexpensive ingredient it still works to make dry, aging skin feel immediately smoother and silkier to the touch. Based on petroleum, paraffin has a very low melting point, which means that even in its oil form, it will melt into liquid once in contact with the skin, pretty much instantly filling in deep creases and making skin look and feel smooth. Still, Paraffin has a history that leads to issues with clogged pores, being that it is not very easy to remove from the skin.
Full List of Ingredients
Seaweed (Algae) Extract, Mineral Oil (Paraffinum), Liquidum (Huile Minerale), Petrolatum, Glycerin, Isohexadecane, Lanolin Alcohol, Citrus Aurantifolia (Lime) Extract, Microcrystalline Wax /Cera Microcristallina/Cire Microcristalline, Sesamum Indicum (Sesame) Seed Oil, Eucalyptus Globulus Leaf Oil, Tocopheryl Succinate, Magnesium Sulfate , Sesamum Indicum (Sesame) Seed, Medicago Sativa (Alfalfa) Seed Powder, Hydroxycitronellal, Helianthus Annuus (Sunflower) Seedcake, Prunus Amygdalus Dulcis (Sweet Almond) Seed Meal, Sodium Gluconate, Potassium Gluconate, Copper Gluconate, Calcium Gluconate, Magnesium Gluconate, Zinc Gluconate, Paraffin, Niacin, Beta-Carotene, Decyl Oleate, Aluminum Distearate, Octyldodecanol, Citric Acid, Cyanocobalamin, Magnesium Stearate, Panthenol, Limonene, Geraniol, Linalool, Citronellol, Benzyl Salicylate, Citral, Methylchloroisothiazolinone, Methylisothiazolinone, Alcohol Denat and Fragrance (Parfum.)
How to Use Crème de la Mer
The company, La Mer, recommends that users should establish a "soothing ritual" when it comes to applying their product. First, one should wash their face gently and pat dry. Then, they should warm a small amount of product by putting it between their fingers for a few seconds which will allow it to melt slightly, until the opaque color fades and it becomes nearly translucent. Next, one should massage it gently onto face, neck, and decolletage.
If you have any concerns regarding skin irritation it would be wise to perform a small sample test using the back of your hand at least twenty-four hours before application to the face for the first time. Should any redness or peeling occur one should stop usage at once.
The Final Word on Crème de la Mer
Crème de la Mer claims to be the creme de la creme of the skin rejuvenation world. It further likes to state that it is a luxurious and lavish experience, and based upon its rather hefty price tag the producers have given it that makes some sense. Whether or not the product lives up to the hype remains to be seen given some of the details that have been discussed. Sure, it does have several all-natural ingredients, and some results can be seen instantly but these instant results are likely long-lasting, and the vast majority of consumers that have tried it seem to have at least some issue with either irritation or dissatisfaction.
For more information on beauty and skin care, feel free to browse our other articles, or see our top choices.
How does Crème de la Mer compare?
All information is accurate to the best of our knowledge at the time of publication.
© 2023 WrinkleReview.Com

Sponsored Ads