Prevage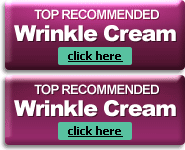 .
Rated:
3

out of

5


by

WrinkleReview.com
Prevage is a prescription-only topical antioxidant cream developed by Allergan, Inc. (the makers of BOTOX® serum). Unlike the other anti wrinkle creams we review on this website, Prevage is only available from your doctor or dermatologist.
A single tube of Prevage, approximately one month's supply, costs about $115.00.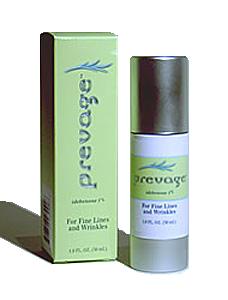 Prevage ingredients
Prevage is an antioxidant cream. Its primary effective ingredient is idebenone (pronounced eedy-bee-known), a potent antioxidant similar to coenzyme Q 10. Idebenone is an even more powerful antioxidant than coq10. Prevage also contains five other leading antioxidants: Vitamins C and E, coq10, kinetin and alpha lipoic acid. This combination of antioxidants scourges the face of free radicals and helps to prevent environmental damage.
Prevage makes no use of either botanicals or peptides in their anti wrinkle formula.
How to use Prevage
A pea-sized drop of Prevage is pumped onto the fingertips and massaged into the clean, dry skin of the face and neck twice per day. Prevage is not a sun block, so it should be used in conjunction with a protective sun block of at least SPF 15.
Prevage: Our Evaluation
Prevage is chock full of great antioxidants which help nourish and rejuvenate the skin. Even so, it makes no use of the other top-performing ingredients currently available. Nor does Prevage incorporate effective moisturizer components - another strike against it. Anecdotal evidence suggests that the high concentration of idebenone may irritate the skin of many users.
We consider Prevage to be perhaps the best topical antioxidant cream available. Its lack of soothing botanicals and peptides is its only shortcoming. Also, the fact that Prevage is available by prescription only limits its availability to many people.
How does Prevage compare?
Prevage™ and BOTOX™ are trademarks of Allergan, Inc.
All information is accurate to the best of our knowledge at the time of publication.
© 2023 WrinkleReview.Com

Sponsored Ads