Hydroxatone AM/PM Anti-Wrinkle Complex

Overview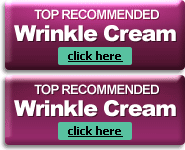 .
Rated:
3.5

out of

5


by

WrinkleReview.com
With all of the claims being made for Hydroxatone it's no wonder many people are asking if they can get surgical quality results without going under the knife? As far as the makers of Hydroxatone are concerned, the answer is definitely "Yes!"
The product known as Hydroxatone AM/PM Anti-Wrinkle Complex was designed as an anti-aging formula which would work to reduce the unwanted signs of aging. Clinical research performed by the makers of Hydroxatone indicates that within just eight weeks of regular use, a majority of users reported at least a portion of the positive anti-aging benefits that the company has promised and which we have listed below. However, it should be noted Hydroxatone recommends that users pair the AM/PM Anti-Wrinkle Complex with its own cleanser and toner in order to get the best possible results.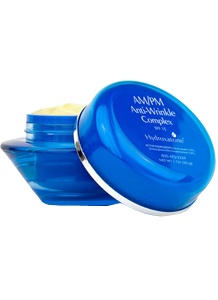 A Closer Review Of Hydroxatone AM/PM Anti-Wrinkle Complex
There is little to no truly relevant information to be found on the Hydroxatone website, though it makes many impressive claims as to its AM/PM Anti-Wrinkle Complex with regard to it being a best-seller. In some descriptions which can be found elsewhere, Hydroxatone states that it provides fast temporary results, not to mention long-term beauty benefits if used for an extended period of time. The central promise by Hydroxatone is that it is a multi-functional, anti-aging powerhouse of a product, if one is to believe the company's marketing points, and, if some of the claims are to be believed, there are apparently some results which are even more impressive than those gained with a facelift.
Based on the claim that Hydroxatone works by filling in the gaps between wrinkles, Hydroxatone is said to make an immediate improvement which, over time, allows a for a permanently enhanced smoothness and elasticity for the skin. The product further claims that by promoting the increased production of collagen and the optimization of skin tone and texture, it can provide results far beyond that of what even the most highly rated plastic surgeons can do, and , at a tiny fraction of the cost.
The average price tag of a surgical facelift is close to $8,000. And, that doesn't even include the price of anesthesia or the hospital stay itself.
Still, while most of these claims are all well and good, the majority of skin creams brag about their anti-aging ability. But, it should be noted that very few of them ever boast that their results are better than that achieved through the use of plastic surgery. And, Hydroxatone is among them.
In what has to be acknowledged as a rather bold statement, the makers of Hydroxatone really go out on a limb here and the evidence, based upon what many users say, is that it is not one that the company or the product delivers on. That is not to say that the users of Hydroxatone did not find that it worked at all - merely that it, in no way, should be compared to the results achieved by undergoing a procedure performed by a top notch plastic surgeon and their team.
Advantages
Works to decrease discoloration, poor skin tone, and hyperpigmentation
Reduces the look of crow's feet
Fades forehead wrinkles over time
Disadvantages
Great majority of ingredients aimed at SPF, not wrinkle reduction
Does not live up to all of its claims
Does not offer full spectrum coverage for SPF
Has had numerous complaints regarding greasy residue
Hydroxatone AM/PM Anti-Wrinkle Complex Key Ingredients
Having a long list of ingredients can make assessing the entire formulation hard to do but it must be pointed out that a number of Hydroxatone's main ingredients have been independently shown to be effective in improving skin's texture and tone, as well as diminishing the appearance of fine lines. Still, other ingredients tend to function as effective skin moisturizers and It is unclear, at this point, whether there are enough of these supposedly helpful ingredients in this product to offer the desired results for users.
Furthermore, wise consumers who review the product label carefully will likely notice that the active ingredients listed on the product label are sunscreens and not elements commonly known to combat wrinkles.
Matrixyl 3000
A highly popular and widely used cosmetic chemical, Matrixyl 3000 simulates the synthesis of collagen and peptide forms, which results in a supposedly "super peptide". Using doses as low as two percent, Matrixyl 3000 has been proven to diminish skin sagging with 91% of participants in a recent scientific study. Still, various producers tend to use above and below the recommended percent concentration, depending, we assume, on how much they want to invest in their product.
Argireline
Among the most popular and widely employed peptides, Argireline works its magic on the chemical level, absorbing into the skin and neutralizing a number of naturally occurring contractions in facial muscles. It has often been called "Botox in a Jar" by many in the industry not only because of the effect it can have, but mainly due to the fact that it is derived from the botulism toxin. Still, unlike Botox, Argireline is not classified as a toxin, and is far more gentle on the facial muscles than its better known cousin.
Hyaluronic Acid
Found in our skin naturally, this substance, but can be manufactured or harvested for topical skin care. The core function of Hyaluronic Acid in our skin is to retain water, which is what it used for when employed in creams as well as a variety of cosmetic products. Generally classified as an ultra moisturizer, it is used to keep all of the water users already have in their skin from evaporating unnecessarily.
Ceteareth-20
Finding that a chemical like ceteareth-20 might be considered kind of odd as an ingredient in a product that supposedly prides itself on being thought of as wholesome and loaded with natural extracts. In fact, Ceteareth-20 could be said to be the exact opposite of that. Still, as an industrially produced chemical fatty alcohol, its general purpose makes some sense; to blend all of those extracts and fats into a single smooth emulsion.
However, while it is a derivative of a natural source (mostly coconut oil), there is a chance for contamination to occur during the refining process, which has shown to produce toxic allergens and/or carcinogens. Yes, it has been certified as safe for use by the Cosmetic Ingredient Review Assessment Agency, but there is no real way to be completely certain of the overall quality or purity of Ceteareth-20 or any way to be sure as to how if may have been refined.
Hydroxatone Anti-Wrinkle Complex Full Listing of Ingredients
Octinoxate 7.5%, Octocrylene 4.5%, Oxybenzone 3.5%, Water (Aqua), Shea Butter (Butyrospermum Parkii), C12-15 Alkyl Benzoate, Sweet Almond (Prunus Amygdalus Dulcis) Oil, Sesame (Sesamum Indicum) Oil, Glycerin, Dimethicone, Sorbitan Stearate, Tocopheryl Acetate (Vitamin E), Retinyl Palmitate (Vitamin A), Glyceryl Stearate, PEG-100 Stearate, Cetearyl Alcohol, Ceteareth-20, Stearic Acid, Butylene Glycol, Palmitoyl Tetrapeptide-7, Sorbic Acid, Pomegranate (Punica Granatum) Extract, Acetyl Hexapeptide-8, Sodium Hyaluronate, Panthenol, Cocoa Butter (Theobroma Cacao), Carbomer, Ascorbic Acid (Vitamin C), Tetrasodium EDTA, Triethanolamine, BHT, Polysorbate-20, DMDM Hydantoin, Phenoxyethanol, Caprylyl Glycol, Propylene Glycol, Palmitoyl Oligopeptide, Palmitoyl Tetrapeptide-7, Sorbic Acid, Ginseng (Panax Ginseng) Extract, Chamomile (Matricaria Recutita) Flower Extract, Algae Extract, Bearberry (Arctostaphylos Uva-Ursi) Extract, Pomegranate (Punica Granatum) Extract, Grape (Vitis Vinifera) Seed Extract, White Pine (Pinus Strobus) Bark Extract, Green Tea (Camellia Sinensis) Leaf Extract, Coneflower (Echinacea Angustifolia) Extract and Licorice (Glycyrrhiza Glabra) Root Extract.
How to Use Hydroxatone Anti-Wrinkle Complex
The producers of Hydroxatone claim that it is the only skin care cream you'll need in your makeup area that you will ever use to get the clean face that you want to start your day. The first thing that you'll need to do is wash your face with lukewarm water and gently pat dry. After that, just apply a generous dollop of product with your fingertips and gently dab all over your face, applying the highest concentration to the most problematic areas. Then, just gently massage the Hydroxatone into the skin using a small circular motion.
For those who have sensitive skin that may be prone to irritation, they should use a patch test on a part of the skin that is usually not seen at least 24 hours before applying Hydroxatone to the rest of their face. In the case of redness, swelling, or irritation occurring in the patch test it would be wise to discontinue use.
The Final Word on Hydroxatone Anti-Wrinkle Complex
To say that Hydroxatone makes a lot of big claims is an understatement, especially when it comes to the claim that this product produces results which can be better than those resulting from plastic surgery, but in the end, it seems clear that this is a claim which cannot be backed up. Add to that a number questionable ingredients and a key active ingredient list that appears to focus on some small amount of SPF elements instead of wrinkle fighting ingredients, it's clear that it doesn't inspire a lot of confidence. So, the big question here is whether or not it can work to improve your overall skin quality? The answer is perhaps. Does it live up to the claim that it's made of largely natural extracts? Clearly that is true. But is it a top shelf product that deserves to be considered one of the best on the market or even better than any other option? The answer there is clearly a no.
For information on products which truly rise above the rest, click here!
How does Hydroxatone Anti-Wrinkle Complex compare?
All information is accurate to the best of our knowledge at the time of publication.
© 2023 WrinkleReview.Com

Sponsored Ads