DermaJuvenate Review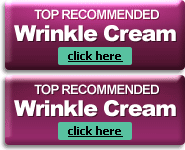 .
DermaJuvenate insists, not unlike many other anti-wrinkle products, that it is a superior alternative to plastic surgery treatments designed to reduce visible wrinkles and make you look younger. Also, like many other wrinkle creams, it claims to use a powerful, clinically tested peptide formula in order to smooth away wrinkles and enhance your youthful appearance. But the manufacturers of DermaJuvenate aren't the only people making claims. Between the Better Business Bureau and hundreds of complaints from unhappy customers, there are many people out there who claim that DermaJuvenate falls very, very far short of their claims.
A "free" trial of DermaJuvenate is available from their main website. However, if you fail to read the fine print and get your free trial cancelled in time, you will be enrolled in an auto-shipping program which may cost anywhere from $74.95 USD to $90 or more.
Ingredients in DermaJuvenate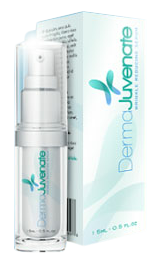 This is yet another anti-wrinkle formula which has many different people claiming many different active ingredients. Manufacturer-related websites claim that Acetyl Hexapeptide8 is the main ingredient in their formula. However, on other websites run by the sellers of DermaJuvenate, there's a bit of a bait-and-switch which advertises their newest wrinkle product, PurEssance, when you click on the link for the DermaJuvenate free trial. PurEssance boasts Vitamins A, E, and K as well as natural extracts such as Essences of Lavender, Orange, Thyme, and Petigrain. Furthermore, websites who are critical of DermaJuvenate report that their main ingredient is Polymoist-PS.
How to Use DermaJuvenate
There are several different ways to use DermaJuvenate, apparently. One of the manufacturer's websites instructs you to apply twice per day in order to see more youthful skin within 28 days. The page which advertises the replacement anti-wrinkle formula, PurEssance, instructs users to apply the formula in the morning, around your problem areas, and "throughout the day anytime and anywhere". Yet another DermaJuvenate website simply instructs users to "apply the serum on your skin".
The Truth About DermaJuvenate Anti-Wrinkle Formula
While our review experts were researching this product, we came across some very disturbing information that had us raising our eyebrows and asking some serious questions about this anti-wrinkle formula. For starters, it does not appear as though any wrinkle cream by the name of DermaJuvenate is still available for actual purchase, let alone an alleged "free" trial. If you click on any free trial offers promising you a sample of DermaJuvenate, you will be redirected, bait-and-switch style, to products such as PurEssence or BellaLabs. So if you are determined to purchase DermaJuvenate only, you may have great difficulty finding a bottle.
Furthermore, dissatisfaction with this product has riled up so many hundreds of people that the majority of the top 10 Google search results for DermaJuvenate strongly imply that this product is a scam. In fact, results #1 and #2 are official Better Business Bureau reports listing hundreds of complaints. Many of these complaints revolve around their allegedly free trial, and how so many people were scammed out of hundreds of dollars because they believed the manufacturers when they claimed that their trial was "risk-free".
How Does DermaJuvenate Compare?
All information is accurate to the best of our knowledge at the time of publication.
© 2023 WrinkleReview.Com

Sponsored Ads