Retinol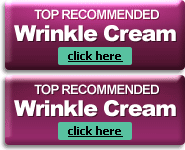 .
Retinol is a form of Vitamin A that's usable by the body. Retinol is fat-soluble and found in animal-based foods. Retinol plays a role both as an antioxidant and as a wrinkle reducer in many anti aging skin care products and wrinkle creams.
What is retinol?
Retinol is a form of the antioxidant Vitamin A. Retinol is the form of vitamin A most easily absorbed by the body. Retinol is fat soluble and is widely found in nature. Beta carotene is a more well-known form of vitamin A, which is found in fruit and vegetable sources. Other forms of vitamin A are retinyl palmitate and retinal.
Inside the skin cells, retinol is converted into retinoic acid (the active ingredient in Retin-A) which activates the metabolism of the skin cells.
What does retinol do?
Retinol functions as an antioxidant, which means that it helps to counteract the damage caused by free radicals. In this role retinol helps to protect the skin from environmental damage.
But, more dramatically, retinol helps to speed up the metabolism of the skin cells. When delivered into the cells of the skin, each individual cell begins converting retinol into retinoic acid. Retinoic acid stimulates the skin cells, leading to faster regeneration and even to rejuvenation and the appearance of that youthful, healthy glow. Retinol has been observed to reduce the size of wrinkles.
Fortunately, retinol is nowhere near as irritating to the skin as Retin-A. Thus, persons whose skin is too sensitive to make use of Retin-A may seek out products containing retinol as an effective alternative.
Is retinol an effective anti wrinkle ingredient?
Yes. Though it is not as powerful as Retin-A, retinol is far less irritating and has the same great anti wrinkle action. Retinol and another nearly identical form of vitamin A, retinyl palmitate, are among the most trusted and effective anti aging skin care product ingredients we know of.
Anti wrinkle products that contain retinol (including retinyl palmitate)
Retin-A® is a registered trademark of OrthoNeutrogena.
© 2023 WrinkleReview.Com

Sponsored Ads